As we have been for several years now, we'll break down the Pittsburgh Steelers' opponent each week, telling you what to expect from a scheme and individual standpoint. Nick Farabaugh and I will cover the opposing team's offense. I will focus on scheme, Nick on the players.
Today, our breakdown of the Indianapolis Colts' defense.
Alex's Scheme Report
Colts' Run Defense
Not doing well statistically. Aren't giving up many rushing touchdowns, five on the year, but allowing a health 4.8 yards per carry, tied 24th in the NFL. Also given up 26 runs of 10 or more yards, tied for 23rd most in football. They'll run a 4-3 front.
In the middle of their defense sits Darius Leonard, one of the young studs at linebacker in the game. Despite playing in just four games this year due to injury, he's up to 38 total tackles on the year, a little more than nine per game. He's someone who they want to work to stay clean and let him run and hit.
So the d-line does plenty of two-gapping up front, especially the interior tackles.
Their front seven has a tendency to overpursue against pullers. Chance to cut back and pick up some big yards. James Conner has good vision and confident he can do that. Jury is still out for Jaylen Samuels, who lacks that vision to create and make consistently good decisions.
Some other stats. They sport an average third down defense (39.2% – 16th) and in the red zone (56.5% – 18th).
Colts' Pass Defense
Numbers for you. Pass rush has generated plenty of pressure from a variety of sources. 19 as a team, led by Justin Houston's five. One has come from nickel corner Kenny Moore. Only four picks though, no one has more than one, which I'm sure is a bit disappointing given the pressure they've gotten.
Defense is well-coached and fundamentally sound. Don't see sloppy play. Not a lot of missed tackles, blown assignments, poor rush lane integrity. They're not an elite unit and don't have many *great* players but tons of good ones with a sound scheme. They know who they are. Allowed only 23 completions of 20+ yards this season, a figure that ranks top ten in the league.
The number one thing you need to know about this defense is that they're going to bracket and double JuJu Smith-Schuster. Their mission is to take away the opponent's best weapon. Saw it against Deandre Hopkins and the Texans two weeks ago and Courtland Sutton and the Broncos last Sunday. 3rd down and red zone, they are playing the safety inside and corner outside to take away the whole route tree.
You get a lot of man coverage from this defense too. Way the league is going because I know we repeat ourselves most weeks at this point. Hard to play spot drop zone and win with the talent and scheme at this level. You actually see it almost exclusively versus two back spots. Fullback and a running back in the game. You can use playaction and hit crossing/over routes, like the Steelers Yankee concept that's becoming very popular under Randy Fichtner this year.
When they run zone, they'll most often play Cover 2 against 2×2 formations.
Nick's Individual Report
The Colts have a defense with a lot of talent in it, particularly on the back end, and with that talent comes a stingy effort from them week in and week out. This is a team that kept Patrick Mahomes and the Chiefs somewhat contained after all. But that also does not mean that they do not have their holes to be exploited and that the Steelers can not exploit them, especially a run defense that is less than ideal for the Colts.
It all starts up front with Denico Autry for the Colts. Autry is one of the most underrated defensive tackles in the NFL and creates havoc, but an injury could keep him out this week. Losing his pass-rushing presence and ability to reset the line would be tough to replace. The expanded role for Margus Hunt and TyQuan Lewis in his absence is something to watch, but the Steelers can win those matchups up front. Hunt is solid, but not a world-beater, and Lewis has some nice hand usage but again, is nothing special. Jabaal Sheard, a former standout at Pitt, is still as solid as he's ever been. He can win with bend and power, and he's great at holding outside contain. Rookie Ben Banogu has taken on an extended role recently. He originally was going to get looks at SAM but instead became a strict pass rusher, and his explosiveness and bend are apparent. Sure, he's somewhat raw technically, but he has some great physical gifts.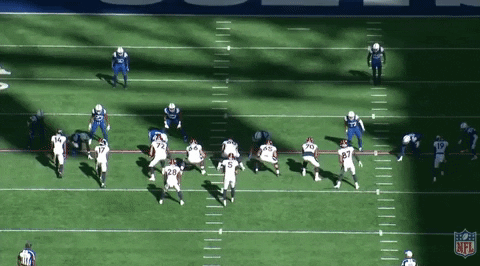 There is no secret as to what Justin Houston is in this league. The former Chief continues to be a force for the Colts this year, as his blend of power, bend, explosiveness, and a vast arsenal of moves makes him a dangerous pass rusher. He gave the Broncos fits last Sunday, and Alejandro Villanueva will have his hands full. 
I was watching the linebacking corps thinking about one player who I will get to later, but I came away extremely impressed by Matthew Adams. He's a walking human rocket missile at the SAM and flies all over the field. Fun player to watch, even if he doesn't always stick to his keys. He brings the heat. Anthony Walker at the MIKE is a fun and smart player. He's a great coverage ILB but can be picked upon in the run game due to block shedding concerns. Bobby Okereke and EJ Speed make up an athletic duo of rookie inside linebackers who have great range, but mental concerns.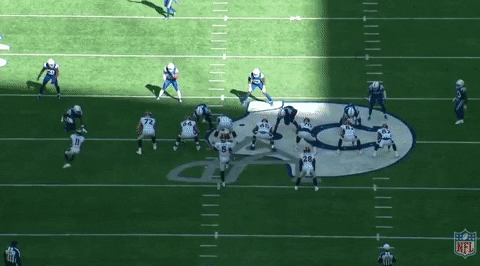 Darius Leonard was an all-pro last year and for good reason. He sets the tone for this defense. He's a great leader with good athletic capabilities and he is just a straight up playmaker. There is no reason he should not have another productive game this week and he's going to be an issue. 
This secondary is uber-talented. Kenny Moore and Pierre Desir are hurt and could miss Sunday's game, though, which would be two big blows to this team. Moore is a ball-hawking nickel corner with chops in run support too. He's a legitimate Top 5 nickel back in the game. Desir is as rock-solid as you can be on the outside. He's not a great athlete, but his hips are smooth and his ability to read and close on the catch point is great. Rookie Rock Ya-Sin has gotten playing time and has some penalty troubles. He's a playmaker too with good press-man skills with his length. Quincy Wilson has been the odd man out but could see playing time. He's too aggressive and lacks the playmaking ability that the rest of this secondary has. Rookie safety Khari Willis has been fantastic so far. Some missed tackles to his name, but his athleticism and instincts have popped off the tape. He makes plays and he has the wherewithal to be around the football. Clayton Geathers in the weak link of this group. They get better when he's not out there, but he's a big hit machine. Still, exploitable in man coverage especially.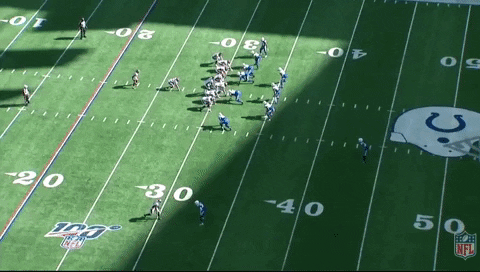 Malik Hooker has been really solid this season as per usual. His instincts continue to improve as they mesh with his football IQ and athleticism to create an emerging free safety with good ball skills and range on the back end of this defense. Hooker has some tackling issues as well, though, so it is possible the Steelers get the big play going.