As we have been for several years now, we'll break down the Pittsburgh Steelers' opponent each week, telling you what to expect from a scheme and individual standpoint. Nick Farabaugh and I will cover the opposing team's offense. I will focus on scheme, Nick on the players.
Today, our analysis of the Los Angeles Chargers' defense.
Alex's Scheme Report
Chargers' Run Defense
It's not a terrible group but certainly a vulnerable one. The Denver Broncos just gashed them for 191 in last week's win over Los Angeles. This defense is 19th in yards per carry allowed and have given up a moderate amount of chunks runs. 15 of them going for 10+ yards, right about average in the league. Their defensive line hasn't been particularly impressive across the board and I expect the Steelers' o-line to be able to get some movement against them.
I'd work on getting downhill. Double-team/duo blocks to generate that movement and wash their d-line and/or carry them to the linebackers. Even Miami, the worst team in football, had success up front.
Personnel wise, due to injuries at safety, primarily the loss of dimebacker Adrian Phillips, they've played a more conventional defense with a 2-4-5, though Joey Bosa and Melvin Ingram are flexible and can play with their hand up or down.
Speaking of them, though Ingram may not play this weekend, Bosa will at least be flipped around. Can play either side of the line. So Matt Feiler and Alejandro Villanueva will see him and Bosa is capable of beating either man. Feiler with speed, Villanueva speed to power.
Thomas Davis is the man in the middle, a guy Mike Tomlin is a big fan of. He leads the team with 41 tackles and chipped in a sack.
Chargers' Pass Defense
They have 12 sacks on the season coming from a variety of sources though Bosa – predictably – leads them with three sacks. Nickel corner Dez King is a playmaker and threat in coverage and off the edge, second on the team with 2.5 sacks. It is worth noting though all 2.5 of those sacks came in Week 4 against the Dolphins.
The defense is doing a good job of keeping a lid on things even if there isn't a ton of top-flight, well-known talent. 9th in points per game allowed, just outside the top ten in yards, and they're top ten in 20+ yard completions allowed. Just 15 allowed all season.
Get a long of single high looks from the Chargers. Cover 3 and man-free (Cover 1). Will get two high looks against empty sets. Lot of quarters coverage and they match vertical concepts well.
One area where they struggle? Flood and divide routes. Like this wheel/dig combination that got the safety and corner to bite to open up the wheel. Big touchdown for Miami.
Don't see them blitz a lot. Will drop out their defensive tackle on 3rd down to get eight into coverage. Like I said at the top, King does have 2.5 sacks, all in that Miami game, and they ran this nickel/safety blitz in 3×1 to the field with the tight end closed and opposite. Shown here.
Nick's Individual Report
The Chargers defense is a defense that looks like it has a ton of talent on it on paper, but a myriad of injuries and some inconsistent play from usually consistent above average players has sank their ship a bit. It is not like this defense is terrible, but the loss of Derwin James is clearly taking a huge toll on the state of this defense. That means the Steelers should have opportunities to exploit this defense.
The potential injury to Melvin Ingram can sure change things up front, with Uchenna Nwosu now stepping in as his backup. Nwosu had an impressive strip sack and his burst and athletic abilities allow him to be a well-functioning hybrid, but he still is raw with his hands. On the interior, Brandon Mebane is just a massive man in the interior. He's nothing special, though, and can be pushed off the line. Justin Jones and Jerry Tillery are two dangerous men at defensive tackle. Jones has developed nicely and honed his skill. His power, in particular, with a nice bull rush and a good chop-rip combo are his calling cards. Tillery's explosiveness and athletic ability can make him downright dominant at times. His pad level swells too often, but that athleticism and heavy hands are a great thing to have up front.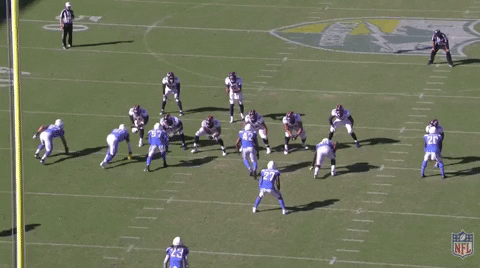 Everyone knows about the absolute superstar that Joey Bosa is now. He is one of the top pass rushers in the league. The athletic and technical ability are all in one man, and Bosa's dirty explosiveness, bend, and power are all ways he gets to the QB with ease. His club-rip and push-pull move are absolutely lethal. To whoever is blocking him on any given play, good luck, because you'll need it. 
This linebacking corps is an interesting one. Denzel Perryman is such a fun player to watch back there. His instinctive ability to read his keys with ease and then fire downhill is fun to watch, though he could be hindered by an ankle injury. Jatavis Brown is one of the hardest hitters around, but he is rangy. So is Kyzir White, who is a converted safety. Both guys have extremely hot motors and heavy coverage chops. They are very manipulatable, however, as they are raw mentally.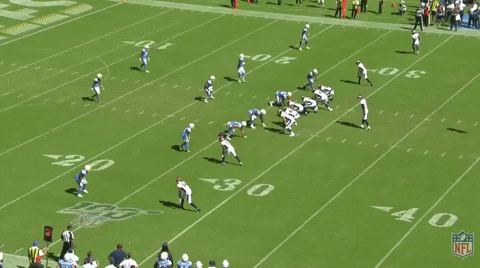 Rookie Drue Tranquil out of Notre Dame is a natural leader on the field. He is as sure of a tackler as you will find and the range he has is only strengthened with a nice first step and top flight ability to read and react. He has been really good for them this year in limited snaps, and could be a problem in the middle of the field. 
The secondary is a completely different look than everyone is even used to with James and Adrian Phillips both sidelined. Desmond King is still there and he is one of the top nickelbacks in the NFL, but still, the size mismatch could be something to look for if the Steelers target JuJu Smith-Schuster. Reyshawn Jenkins and Roderic Teamer are both suspect. Teamer has some nice range and has flashed ball skills, but his tackling skills are suspect and his mental IQ isn't up to snuff yet. Jenkins is who he is, and that is good depth, but the safeties are exploitable this week. Michael Davis is an unknown other than the fact that he is a playmaker. The ball skills and constant punching at the football are things the Steelers have to watch with their fumbling issues, even if Davis's transitions are rough.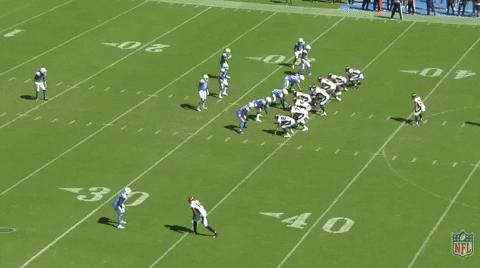 Of course, Casey Hayward is still here and he is one of the best around in the league. His mirroring ability and click and close downhill to the catch point are elite level stuff, that is why he can break up passes like he did in the video above. Hayward will be a tough test for anyone he is covering on Sunday, and I do not expect the Steelers to explicitly try and test him at all.