With the injury to Stephon Tuitt being a devastating injury that will cost him the rest of his best season, Tyson Alualu was tasked to step in and carry the load as he tried to take over for Tuitt as best as he could. Alualu answered the call to action by perhaps having his best game in a Steelers uniform as he caused havoc up front. 
Alualu is a former first round pick, and he clearly has a great deal of talent, but he has never been able to put it all together to live up to the billing, but he sure did look like a former first-round pick on Sunday, and the Steelers will need that moving forward.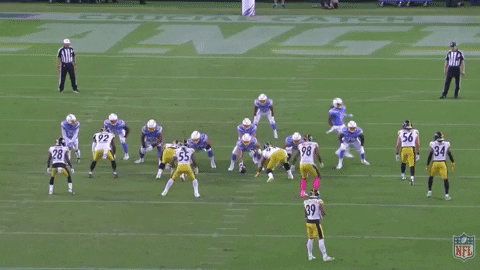 This is a really impressive play by Alualu to get an impressive jump off of the ball with his first step, but that explosiveness allows him to explode through the double and help split it. Notice how his pad level is low to the ground as he gets skinny and tries to split this double team. As soon as he starts to form the cracks with that low pad level and angling his body, he clubs and swims through, which gives him the angle and puts him directly in the path of the ball carrier. As such, he gets into the backfield here and makes a really nice tackle for loss due to pinpoint technique of how to split double teams.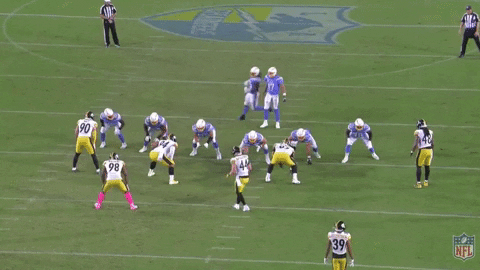 Alualu is playing a bit off of the line here, but once he realizes the flow of this outside zone blocking scheme, he does a great job to rip across the face of the guard with a chop-rip combination to get into the backfield and blow up this play and cutback lane. By lining up off the ball, Alualu gave himself a favorable angle against the Chargers' heavy outside zone running scheme and made it harder to reach block him. It's the little things, but this is a high IQ play by Alualu.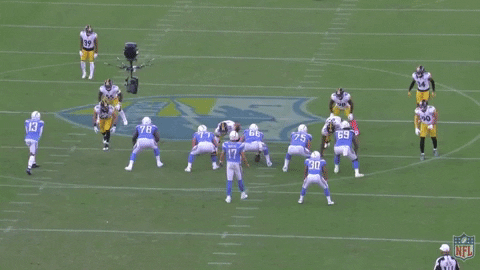 This is a great, heady play by Alualu. He gets a less than ideal jump off the line, but his ability hand fighting ability is really nice to see. His pad level swells a bit too much, but a chop-rip combo gets him an angle here to Phillip Rivers. However, he notices this ball is going to come out before he can get there and gets his hands, tips it, and it leads to a huge Devin Bush interception. The football IQ point for Alualu is huge. This is just another example of his great football IQ.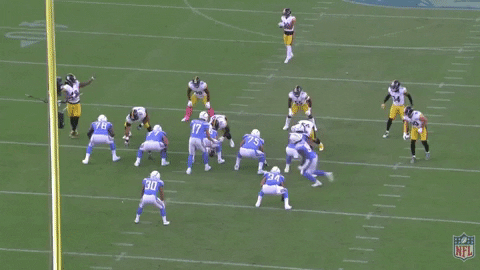 Alualu wins this rep through pure pad level and violent hands at the point of attack. He has the strength advantage, and with the leverage and his hands inside, he controls the offensive lineman here. He continues to take up space and go with gap discipline and then stacks and sheds once the running back is within reach, wraps up, and makes a gang tackle near the line of scrimmage. Textbook run defense.
Tyson Alualu might not be the wrecking ball that Stephon Tuitt truly is up front, but if he can play up to the level that he did on Sunday, he can still be a rather solid player from here on out with a rotation of him and Javon Hargrave working on the 5-technique position that Tuitt once occupied. That should be promising for the run defense and pass rush that they have someone who is as good as Alualu for depth.