Many Steelers fans were left wondering where Jaylen Samuels was in Week 3 against the 49ers after he touched the ball a total of zero times. His limited snaps, with the versatility he brings, was a puzzling mystery that made no sense. The Steelers offense was lethargic and Samuels could have been the spark that would get the engine running.
On Monday night, Randy Fichtner made sure to correct the mistake of not using Samuels by using him incredibly frequently. Samuels immediately became the focal point of the offense against the Bengals and had a great showing. His versatility was used to its fullest extent and the wildcat was a wrinkle no one expected to see.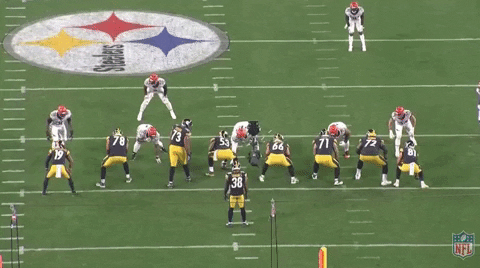 This is a video breakdown I cooked up, but this is a really good showcase of vision by Samuels. And it shows that growth that he has shown this year, especially in the vision department. Processing the defense and then having the lateral agility to make this cut and get outside is an underrated trait. Really solid play, and the first wrinkle out of the wildcat.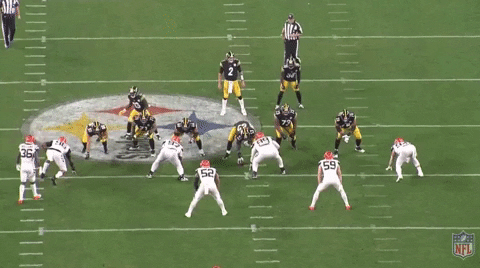 The Steelers run duo again, so Samuels has the same read through the combo blocks and he has the cut back lane. The double team wins, but Samuels allows these blocks to set up with the patient footwork he employs at the mesh point with Mason Rudolph. The slight pick up in his stride allows DeCastro to climb and get the ILB as he flows downhill. Then, it is as simple as flying through that hole. Really good stuff.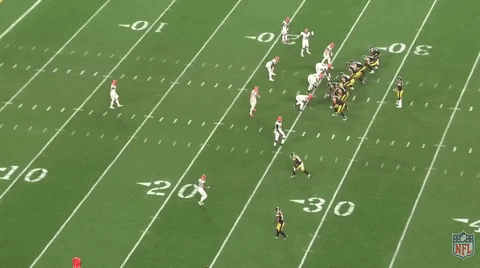 The Steelers did something really interesting here. They used Samuels as a TE and essentially run out of 13 personnel here with only 1 WR, 3 TEs, and 1 RB. Samuels leaks out and threatens an out, hitch, or even an in-breaking route. Zach Gentry's route allows Samuels to come out essentially uncovered due to the threat of getting picked, thus as Samuels settles down, it is an easy completion for Rudolph. Good catch on a less than ideal throw and a cool play design by Fichtner. He's getting Samuels involved in so many different ways.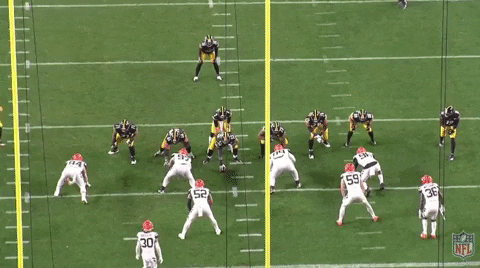 This misdirection play is one of Samuels' lone miscues on the day. There is not a ton of room, but cutting it outside with multiple defenders in good pursuit was a really questionable decision by Samuels. The linebackers squeeze this down to where this would not have been anything special even if Samuels had cut it up behind James Washington like he should have, but you can't lose yards like that either. He's gotta learn to just cut this up field.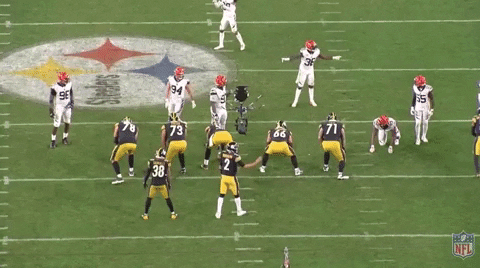 This is all about how Samuels can manipulate defenders in the open field. With the addition of some added burst to his arsenal, Samuels now has the ability to use his feet and beat guys to the edge. His subsequent hesitation moves here to the inside allow him to get to the edge and gain an extra five yards after the catch. Just get him in some green space and he can make magic happen.
Jaylen Samuels was finally used to the extent of which he is capable of being used and it showed that he could be a valuable piece of this offense going forward. He has the athletic capabilities and his growth as a pure runner is encouraging to see him bust some big plays in the future. His usage should only continue to diversify.