As we have been for several years now, we'll break down the Pittsburgh Steelers' opponent each week, telling you what to expect from a scheme and individual standpoint. Nick Farabaugh and I will cover the opposing team's offense. I will focus on scheme, Nick on the players.
Heading into Week 2 with the San Francisco 49ers.
Alex's Scheme Report
49ers' Run Defense
San Fran's run defense has been strong and their D across the board ranks near the top in most categories. They're giving up just 3.2 yards per carry through the first two weeks, the 7th best mark in football. They're also just one of a handful of teams not to allow a rushing touchdown so far.
Nick will break down the names but they're a bunch of high pedigree guys, especially out at d-end. Best way to create movement against them? Double team or Duo/Ace blocks. Move their linemen to the linebackers and don't let them shoot the gap and penetrate.
Great examples here. Duo block results in a 12 yard run.
Base block? Run goes nowhere.
This is a 4-3 defense. So like last week, expect to see a lot of Zach Banner as the 6th offensive linemen. Bad things happen when you a put a TE on some of these ends. Watch #89 here.
Banner played 13 snaps last Sunday. Could see a similar total this weekend. He matches well against a big guy like Arik Armstead (6'7, 292, 33 inch arms).
49ers' Pass Defense
A similar stingy bunch, holding the Bucs and Bengals to 17 points each. Not the most potent offenses, I know, but the 49ers weren't expected to be the 76 Steelers either. Their defense has seven sacks, led by Armstead's pair. All seven are from their defensive line. Not a blitz heavy team. They also are tied for second in the NFL with four picks. Two from the secondary, two from linebackers and they've shown to be opportunistic, taking advantage of poor decisions and tipped balls.
The Steelers are going to run more playaction with Mason Rudolph but that carries a risk against this unit. Their ends can take advantage of space and one-on-one matchups with the linemen showing lat hat initially and trying to sell run.
Coverage wise, they mix things up. Variety of man and zone. Against 3×1, they play Cover 6. Cover 2 to the isolate side, quarters to the trips with the CB and safety taking #1 and #2 vertical.
But they can also man up and play Cover 1 (man-free) too.
Not many blitzes from this unit. Getting a couple nickel blitzes from the field on 2nd and 3rd and "medium." Saw it on 2nd and 3rd and 5 last week against the Bengals.
In 3rd and long, I'm talking 15+, they will play this super prevent defense too. Like this.
It doesn't always work either. Tampa hit RB Ronald Jones in the flat for an 18 yard gain and a first down in Week One. So it's possible to break through if you have a guy who can break a couple tackles.
Nick's Individual Report
The 49ers enter Week 3 at home after two impressive performances as they advanced to a 2-0 record after wins over the Bengals and Buccaneers. In both games their defense looked solid, but there are certainly holes on this defense that the Steelers can exploit and they will have to in order to win this game as it figures to be decently high scoring no matter how you slice it.
The 49ers are anchored by three qualities — length, speed, and power. While the Seahawks had the range rather than overwhelming power last week, the Niners bring a team stock full of strong-armed defenders from the defensive line to the secondary. And my goodness, are they ever lengthy. It's a defense that brings a smash-mouth style that can schematically force offenses into uncomfortable concepts.
This 49ers defense is all about this fearsome defensive line. This team has multiple menaces on this defensive line. Starting with newly acquired DE Dee Ford from the Chiefs. Ford is a guy with great finesse moves and bend. His burst and ability to win around the edge will be a big test this weekend. Rookie Nick Bosa leads the NFL in pressures thus far with 10. He has been phenomenal, and his polished style and blend of burst, power, and great pad level makes him a giant threat. Arik Armstead is a stout run defender who is not an overly dynamic pass rusher, but he is lengthy and has some serious power. A long arm is deadly from him. Soloman Thomas has not been what they wanted him to be, but he still is a solid one-gapper who can stack and shed well. Sheldon Day and DJ Jones are an average pair of defensive tackles, but they again, have a lot of power on the interior.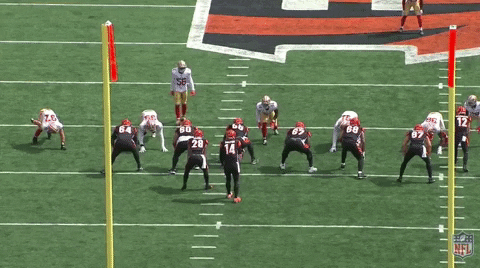 DeForest Buckner is where they really shine on the defensive line. He is arguably one of the most underrated defensive linemen in the NFL and he is a straight up wrecking ball. He was wreaking havoc against the Bengals with great power and length to his game. But even more so is that he is just a spark off the snap. He has a great first step and the ability to win through the blocker or simply through good hand usage. The Steelers need to lock him down, but don't expect to do it with a RB, it didn't end up well for Joe Mixon and the Bengals. 
The second level of this defense is just fast and rangy. They do not sacrifice speed at all on this level. Dre Greenlaw is a rookie who is still learning the ins and outs of being a LB at the NFL level but the guy can flat out fly. He ran a 4.73 on a bad hamstring and could have snuck into the 4.4s if he had been fully healthy, no joke. But I expect them to play with him mentally. Fred Warner is one of the best young ILBs in the NFL at MIKE. His range is fantastic and he is a great coverage LB. He has some nice ball skills for a LB.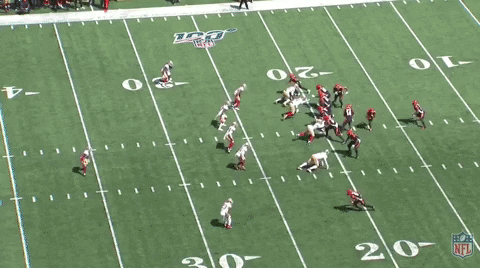 The veteran on the ILB corps is Kwon Alexander who comes over from Tampa Bay. Alexander might not be as fast or rangy as he once was, but he is as instinctive and heady as any ILB you can find playing WILL around the NFL. Alexander snuffs out things that some polished vets can not sniff out and he wears the green dot on this defense. He is their emotional leader in a lot of ways. Great, fundamental player who is a great tackler. Alexander will be everywhere all day.
This secondary is one that can be very good or one that can be absolutely torched. Richard Sherman might not be the Richard Sherman of days past, but he is still a very solid corner who has length and swagger that allows him to win still. Jason Verrett has a huge ceiling but he simply has not been able to stay healthy, but when he is on the field makes a huge difference. His silky smooth hips and ball skills are his best traits. K'Waun Williams is exploitable in the slot. He is feisty but anxious and technically sloppy. That could be a matchup to exploit with JuJu Smith-Schuster. I am a fan of Jaquiski Tartt. He is not great, but he is a solid starter with good intensity and speed downhill. He has some really nice ball skills as well. Jimmie Ward can line up as a single-high or even more into an overhang role in the slot. He is a really, really good football. He just hasn't been able to stay healthy. His versatility will be fingerprinted all over this defense. Antoine Exum and Tavarius Moore are the backups here. Both are big play givers, but they are straight up ballhawks. That is what Mason Rudolph will see should Tartt not play.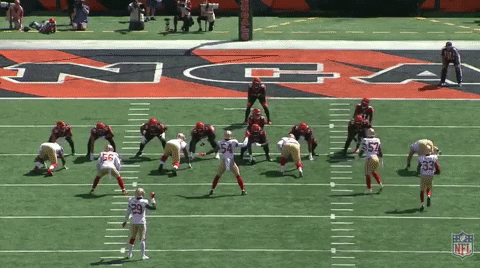 Ahkello Witherspoon is their young upcoming corner who has great length and ball skills. The 49ers have molded extremely well into a very solid corner and he has taken steps each year. However, there is still an issue with his transitions, as he does not have those smooth transitions all the time, and it can get him beat deep. James Washington might be able to take advantage of that.
The 49ers are a very interesting type of defense. They have a personnel that are versatile and rangy. The multi-faceted nature of this defense is what can be challenging, but they have holes that the Steleers can exploit. There is some inexperience and the Steelers can hopefully take advantage of that.