The Week One loss to the New England Patriots by the Pittsburgh Steelers was not the way the Steelers wanted to open up the season. The entire team aside from potentially three to four players were just not good on Sunday. The receivers, especially Donte Moncrief, had a rough outing, and Ben Roethlisberger looked out of rhythm and uncomfortable the whole game. 
However, one of the bright spots on the offensive side of the ball was James Washington. Washington had a few opportunities squandered due to bad throws by Roethlisberger and he honestly looked quite good. Washington was winning one-on-one against all the corners in front of him and gaining the separation necessary to make explosive plays.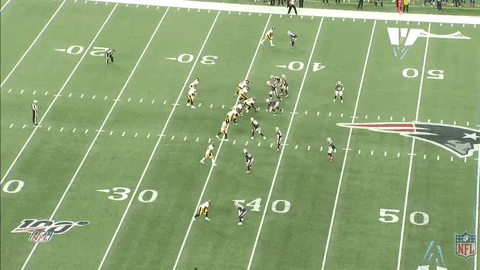 The big play of the day offensively was this big 45-yard grab by Washington, who does everything right on this play but take it to the house. I still have no clue why he went out of bounds.
Regardless, though, Washington has pads over knees and eats up any ground Jason McCourty has quickly off of this release. By the time the ball is in Roethlisberger's hands Washington is already on McCourty's toes. That gives Washington the ability to control what happens and leverage any way he really wants to. He makes a quick cut outside and accelerates vertically. At the top of this stem, Washington does a good job of stacking McCourty and separating with physicality at the top of the route. He then accelerates through the ball. Good play sans the out of bounds miscue.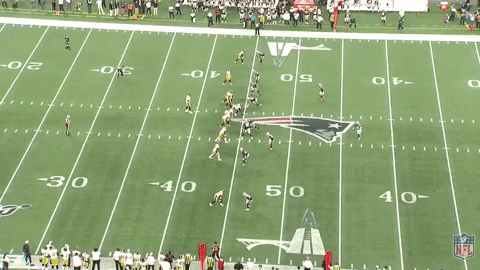 Later in the game, McCourty was playing the outside release all the way and Washington does a nice job of adjusting his release here. Instead of straight up acceleration off the snap, Washington does a quick stutter step release to get McCourty on his heels, and thus slowing his transition as Washington accelerates vertically and stacks McCourty. If Roethlisberger puts this on the money Washington has another explosive play on the books.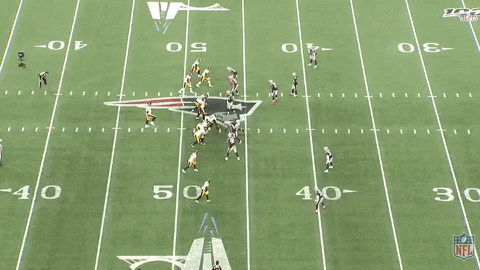 This is how you take advantage of a huge cushion that is given to you. With a bunch set tight to the line, the Patriots are playing off as to not get picked should that play be coming out. Washington is running a simple 7-flat on this play, but he accelerates with his pads over his knees to really the fact that he could cut inside and turn this into a post. The corner is backpedaling on his heels and Washington does a great job of making a sharp cut and flattening it out towards the sideline. If Roethlisberger puts this on the money it's a first down and a really nice play. But the blitz got there way too quickly.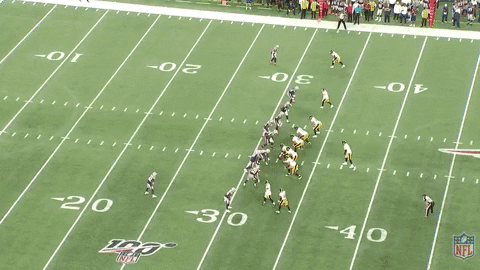 This is a smart job by Washington to use a 3-step static release to make it look as though this could be a screen. Because again, that gets the corner either on his heels or he will turn downhill and open up the inside quick slant anyways. Washington does a good job of taking advantage of the cushion and making a catch on this low ball. If he is hit in stride who knows how far he goes.
There were few bright spots on Sunday for this team, but James Washington really was one of them. I was a fan of what I saw. The lost weight added some serious burst and his releases are eons better than they were last year. He's learning the technical things and really playing with some cornerbacks. He looks like he simply needs more snaps. He might be the second best receiver on this team.