The Pittsburgh Steelers have been searching for answers at receiver, and with the demotion of Donte Moncrief and Diontae Johnson officially being named a starter this past week, the Steelers were hoping to see the positives out of Johnson that they needed to see, especially since this has not proven to be the most stout receiving corps out there. 
Well, Johnson certainly delivered with some flashes that are encouraging going forward, especially since Johnson is expected to be a contributor alongside JuJu Smith-Schuster for the foreseeable future no matter how you slice it. He had some hiccups that clearly will need to be worked on, but Johnson continues to show each week that his route running prowess is enough to beat a lot of NFL CBs alone,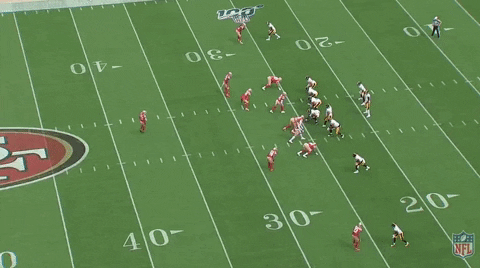 This is the worst play Johnson had on the day, and it illustrates his main issues, which is his hands by far. However, this was the only pass that he actually dropped on the day, and his hands seem to be getting surer in time. He heard footsteps, took his eyes off the ball, and let the ball sail right through his hands. His hands were not even together in proper form, hence why it could just fly through like that. The 'triangle' was not present at all. Johnson dropped a potential first down.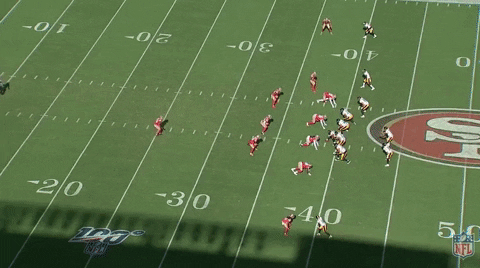 The touchdown, perhaps his best and route of the day. Johnson sees Jason Verrett has an inside shade and is essentially in bail technique right off the snap with his back towards the sideline. Johnson thus accelerates at full speed, gets into Verrett's blind spot with an inside stem and cut, and then accelerates up and stacks Verrett. It's a great job of playing Verrett's technique against him and taking advantage of the advantage that was presented with him from his technique in general. Mayne not the best touchdown you will ever see, but it sure is a technically savvy one. 
In some ways, this rep against Ahkello Witherspoon might be more impressive. It's an outside three step hop release that he deploys here and by doing it he actually opens up a window and wins the leverage on this play. However, where he wins is at the top of the route as he begins to bend back inside after he gets a step on Witherspoon and essentially stacks him. If Mason Rudolph puts this on the money it is probably a catch just because of that ability to separate at the top of the route. For a rookie, these are little savvy markers that are great to see.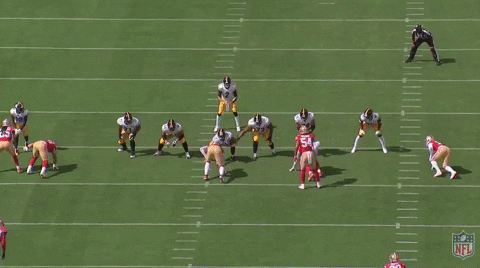 Johnson is now here working against Richard Sherman on this dig, and he does nothing special to get separation and earns that due to his natural quickness off the line, but this is impressive stuff after the catch. The suddenness in his movements and ability to cut on a dime like he does in the clip is really impressive. Moves in succession in the open field are important for any NFL ball carrier, but when you see a wide receiver doing that, it indicates that they are dangerous after the catch and can make a house call after the catch. Johnson has that type of ability.
This wide receiver corps is a young group, but outside of Smth-Schuster, Johnson might have the brightest future in the league. His nuances and understanding of the game as a rookie is incredibly impressive, and he stands to only grow with more experience.