There were certain standouts in training camp, but perhaps none were more impressive than the breakout of Cam Sutton. Steelers fans have been waiting for Sutton's breakout for a bit, so the reports coming out of camp from our own Alex Kozora were fantastic to hear about. On the two days I was there, Sutton was making plays on the ball and making tackles. He was the surest tackler in the secondary on those two days I was there. I was impressed by him. 
In the preseason, his name was pretty silent overall. There was not much to hear from him, and that usually is a good thing. He certainly was not bad in the preseason, that is for certain, as he blanketed his guys on the inside and outside. Sutton appeared to have a reinvigorated spirit about coming downhill as well. He seems more physical this year, which was always a knock on him out of Tennessee.
Then, this Sunday against the Seahawks happened, and Sutton had an incredibly impressive two play sequence before the half.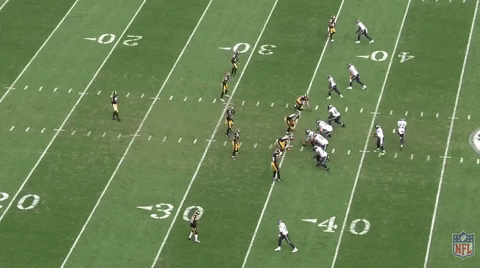 This is simply a man on man situation, but Sutton has some nice traits that he shows off here. He trails C.J. Prosise but stays patient in his strides and footwork so he does not get picked by the in-breaking hitch. That allows him to avoid this route and then just fly downhill to make this tackle on the flat to Prosise. This is classic 'hawk tackling' technique as Sutton drives his eyes through Prosise's thighs, stops his momentum, and swings him down. Technical beauty of a play.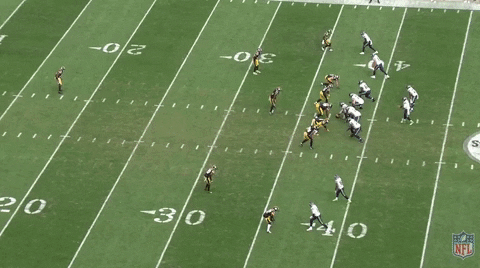 This is a wide-tight 2×2 formation that the Seahawks deploy. That simply means that the receivers are not bunched up on the line like in a bunch set, but they are aligned close together, and that often means the inside corner, who is covering the inside slot, is likely to get picked if they deploy a route combination of that sort. Sutton understands that and plays off at line and not tight like Steven Nelson does right here. Sutton also knows this is second and long, and he can afford to give up this cushion as long as he advances quickly downhill. Tyler Lockett runs a quick out route, Sutton closes with great route recognition, and comes up to make a tackle and keep Lockett in bounds. Great stuff.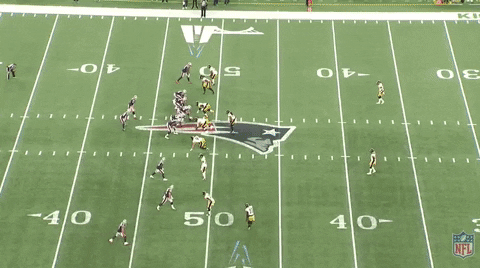 This last play is more of an effort play than anything by Sutton. He is lined up in the near slot here and on the initial screen to Julian Edelman, Sutton is screaming downhill. However, as the screen goes back across the field on the designed pass, watch as Sutton runs about 60-70 yards on a perfect angle and makes a fantastic hustle play to make this tackle. This is a great thing to see as a coach. 
Mike Hilton has shown his lapses as a slot corner, and Sutton has had a few really good weeks here to open up this season. He only had 19 snaps against the Seahawks, and given the way he played, that number should increase. Sutton seems to have developed as a player and is giving fans hope that he can be something early in the season.