There is a clear plan when it comes to the contracts of Pittsburgh Steelers players who could be extended this offseason. Joe Haden seems to be first priority as he and the Steelers have already entered into negotiations and hope to reach a deal soon. Mike Hilton and Sean Davis appear to be on the backburner this year as they have to prove that they deserve it before getting paid. 
However, there appears to be another name in there that is also a priority and will be right on up the burner after Haden. Javon Hargrave, the breakout Steelers defensive player from last season, is due up for a contract extension as well. The Steelers are certainly interested in giving Hargrave a new shiny extension. There are certainly cap hurdles they will have to go through in order to get that done, but to keep a talent like Hargrave it needs to occur. 
Hargrave broke onto the scene and is now a budding star after a 6.5 sack season, but the stats reveal an even deeper success for the next potential Steelers star. I went deep into Hargrave's tape and decided to chart his entire season. He registered 8 QB hits and 19 hurries on top of 6.5 sacks are impressive. That gives Hargrave 33.5 pressures on the season in 243 pass rushing snaps on the season. He also registered a 20.3% win rate on all of those snaps. That is by all measures exceptional. His breakout season is backed up in the stats and on film as well. This is a guy who gained more snaps at 5-technique and other various alignments the Steelers used during the season. His second half of the season was by all measures fantastic.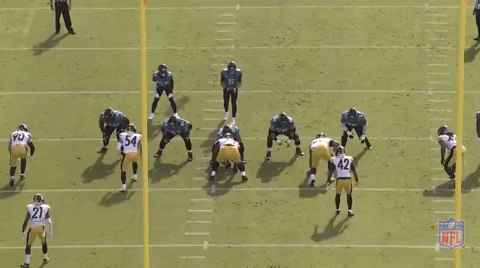 This is one of my favorite plays by any Steelers player this season. This is a simple tackle to end stunt and it is actually picked up quite well on the screen, but Hargrave's hustle and range are incredible. Truly, for a NT or his natural 3-technique position, this is elite and I do not put that in light terms. Hargrave did this a few times this season and caught up with some RBs out in space. As a lineman in pursuit, you love to see stuff like this. His natural athleticism and fluidity in actually changing direction was impressive. It is not something you always want to see Hargrave doing, but you have to appreciate it heavily. And if there was ever a play that screamed "PAY JAVON HARGRAVE" this is the play.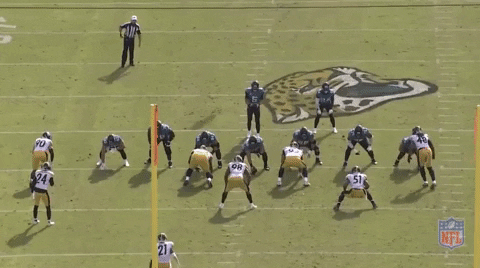 A simple inside zone run from shotgun and Hargrave takes this double team on super well. Crashes down inside with great hand leverage inside, plays low, and stacks the block with the length he has. The guard will look to climb to the second level anyways, so as long as he can stack the center and split the guard and center, he is good. He does a great job of working off that flow, comes back, chops down and rips through to shed this block and to wrap up Yeldon. Textbook stuff that the best of them do often, and Hargrave did it often last year.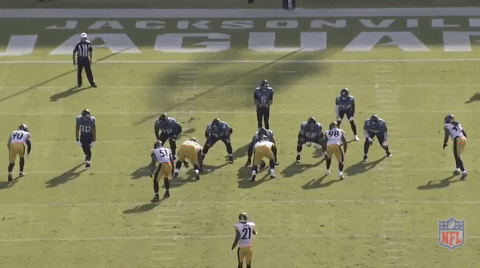 This is Hargrave at his absolute finest. Taking the inside which baits the guard to lean into him instead of staying and waiting for him. He created an opportunity for himself and went back outside and ripped right on through. Fantastic job taking advantage of a bad pass set and technical job that was partially caused by Hargrave anyways. His first step and quickness are impressive, both are shown off in this play.
I really made this article with one goal in mind — to prove that Hargrave is a budding star and deserves to be paid by the Steelers. It is essential that they lock him up long term and before he gets too expensive after what I believe will be a fantastic season by him. Get it Colbert and company, you can't find guys like Javon Hargrave very often.