Bringing back a series I had a lot of fun exploring the last several offseasons. Every player wants to improve, to elevate his game in all areas from one season to the next. Understanding that, we're going to isolate just one area, one faction of a player's game. The biggest area for improvement.
Cam Sutton – Defend Breaking Routes
One of these plays will show Cam Sutton lined up at RCB, albeit on a tight end, but these illustrate why Sutton's best home is as an outside corner. Or perhaps free safety. But in the slot? It's not where he functions best. Sutton does a nice job of defending the football vertically, even when he's giving up five inches and 30 pounds to his opponent. He gets into trouble when covering breaking routes and it showed up time-and-time again. He's not particularly twitchy or physical enough to bang around inside like a slot corner needs to. You don't have to be a big guy, look at Mike Hilton, but you gotta play like it. Sutton doesn't always get there.
So let's check out some examples. The most notable game where he struggled came against the Cincinnati Bengals last year and TE CJ Uzomah. Tough matchup? You bet. But small corners are always going to have tough matchups. Slot corners are always going to see tight ends, shifty receivers, big dudes, top talent that gets moved inside. It's all difficult.
Twice against Cincy, he got beat on a breaking route. This out route, Sutton getting boxed out and unable to impact the catch point….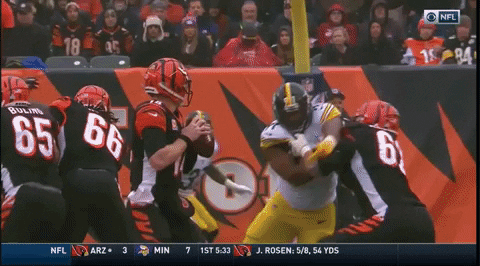 And allowing an easy out route (top of the screen) to the sideline later in the game, playing too soft coverage and not able to drive on the football downhill….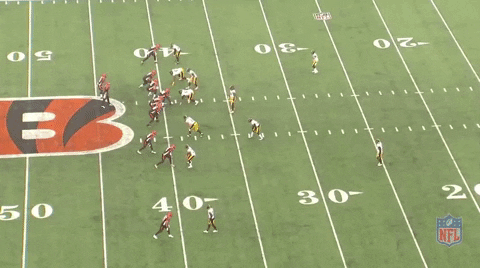 How about against slot receivers? Against New England, he may have outside leverage and want to work Julian Edelman inside but there's no reason to allow such a free release and let Edelman win over the middle uncontested. With the Steelers playing man coverage, there's no inside help to funnel him to and he can't close on the football, allowing a completion.
Similar versus Baltimore's Willie Snead. Inside release, can't drive on the football, and though a good effort, makes no impact at the catch point.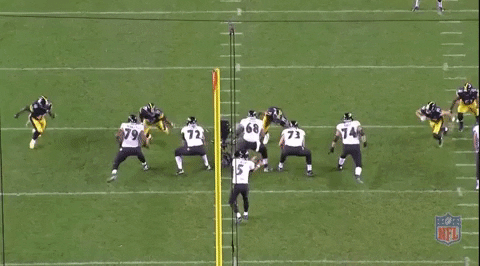 As we've talked about during the offseason, it's hard to know what the team plans to do with Sutton in 2019. It sure doesn't seem like he'll be starting anywhere. He may become the Swiss Army knife of the secondary, logging snaps wherever the team needs him.