As we have done for several years to bide our time during the offseason, we're looking back on Pittsburgh Steelers you may have forgotten…or not remembered at all in the first place. Our "blast from the past" series, with a new, dumb name, highlighting players who have long hung up their cleats.
If you have a player you'd like to see profiled, leave it in the comments below.
David Paulson/TE (2012-2013)
Paulson was always a weird pick and fit for the Steelers. He was undersized from the typical mold the franchise looked for, coming in at 6'3, 246 pounds. He tested merely average at the Combine, a 4.79 with a 32 inch vertical, making him a middling receiver and less than ideal blocker. Pittsburgh took a flier on him in the 7th round of the 2012 draft, banking on excellent college production to carry over into Sundays.
But it never materialized. He made the team as a rookie and appeared in all 16 games, actually earning five official starts but caught only seven passes. Here's the first reception of his short pro career, an eight yard gain.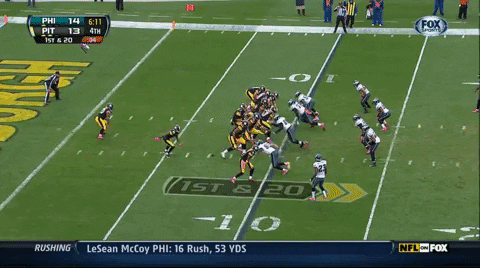 It was actually a big one, the first play of a long 4th quarter drive to set up Shaun Suisham's game-winning 34 yard field goal, beating the Eagles 16-14.
He went on to catch passes in three straight games. They didn't go far, receptions of eight and seven yards, but he did enough to earn snaps and remain on the radar. He did fumble midway through the season against Kansas City, but Willie Colon recovered, saving face.
2013 brought big plays but again, those fumbling issues crept up. Like this 34 yard gain against Cincinnati, the longest of his career, that ended terribly. Initially ruled down by contact, the Bengals challenged, and the refs overturned it.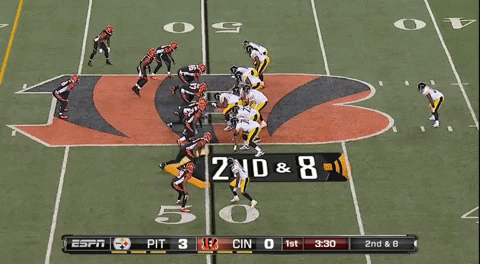 Oh and by the way, the "skill players" on the field included Paulson, David Johnson, and Jonathan Dwyer with Mike Adams at left tackle. Antonio Brown and Le'Veon Bell might be gone but let's all say thanks the Steelers' offense doesn't look like that.
After that, Paulson lost playing time and rarely saw targets. The next – and really final – notable play in his career wasn't a reception from Ben Roethlisberger. It came from punter Mat McBriar on a fake against Green Bay. And hey, check out that throw. Pretty impressive.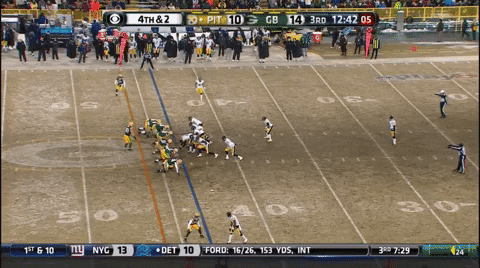 Paulson rumbled 30 yards and Ben Roethlisberger ran it in from 13 yards out on the next play. The Steelers would go on to win 38-31.
He was brought back to camp for 2014 but lost out to veteran Michael Palmer, getting the nod for his blocking ability. In mid-September, the Chargers signed him to the practice squad, carried him through the rest of the year, and inked him to a futures contract that winter. He played in the 2015 preseason, logging three receptions, but cut when the team set their roster and never landed anywhere else. Here's the final grab in the NFL, a six yard reception in Week 3 of the preseason.
There's very little information on what Paulson has done since his football career has ended. He's gotten married and as a business major in Oregon, taken a similar career path, recently hired as a financial adviser for Northwestern Mutual back in his home state of Washington. Steelers.com reconnected with him earlier this year as part of their draft day series. Paulson is part of a two minute interview talking about his experience of getting the call from the team.
"The first couple days I really watched more like a fan because I knew I wan't going to be a first round pick," he said. "Even second or third was going to be a longshot. Really it got nerve-wracking on Saturday. I knew I could really get a call at anytime. I didn't know when but I was hoping I would get a call."
And what it was like to finally hear his name called.
"Just about the time I started getting really nervous and where I was going to go if this didn't work out, I got a call from Coach Tomlin. He told me I was getting drafted. It was a very exciting experience."