Series we're bringing back to Steelers Depot that we began last year. A snapshot of the Pittsburgh Steelers 2018 season, a look at the singular best and worst play from each player on the roster. If I wanted to sum up a players season in 30 seconds, these are the plays I would look at.
We'll start things off with JuJu Smith-Schuster.
Best Play: 97 Yard TD Versus Denver
For being a dude who ran 4.54 at the Combine, it sure doesn't show up on Sunday's. On gameday, he always seems to be one of the fastest players on the field. A pair of 90 yard scores the first two years of his career. Burning Bradley Roby off the line, hauling in the throw, getting a block from Antonio Brown and running away from a pair of Broncos' DBs to find paydirt.
Despite being a big guy who can act like a top level possession receiver, he's capable of being dynamic too. Get this. Through two seasons, he already has 10 receptions that have gone for 40 or more yards. That's 5th in the NFL trailing only Tyreek Hill, Brown, TY Hilton, and Brandin Cooks. Great company to be in.
If anyone is going to help forget about AB, it's JuJu.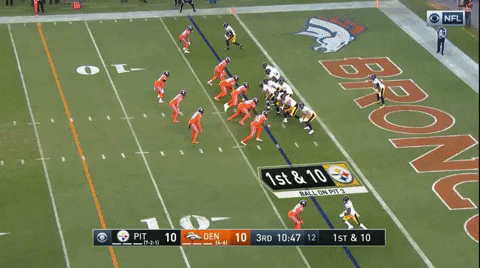 Worst Play: Game-Ending Fumble Against New Orleans
I hope you have a strong constitution to rewatch this one. Maybe the Steelers don't win the game. Maybe Chris Boswell misses the field goal. Who knows. Only one thing's for sure – we'll never know. Attempting to move into range, or even win the game, Smith-Schuster coughed up the football and the Steelers fell to New Orleans, 31-28. That loss meant they no longer had control over their destiny.
And that's why every fan was forced to root for gulp, the Cleveland Browns in the finale. In typical fashion, they disappointed.