Of the nine players the Pittsburgh Steelers drafted this weekend, the only selection we didn't already have a draft profile for – and credit to our awesome team for their work – was 7th round pick Derwin Gray, offensive tackle out of Maryland.
So with the draft over, we had time to go back through some of Gray's tape and get a feel for what the Steelers are getting with him. Our scouting report on him, followed by a tape breakdown and final thoughts below.
#55 Derwin Gray/OT Maryland: 6'4/4 320
The Good
– Great frame, excellent length (34 3/8 inch arms) with thick thighs and bubble butt
– Excellent play and grip strength, controls blockers when he plays with proper hand placement and ability to steer defenders out of their gap
– Plays with an attitude and desire to finish his blocks, plays through whistle and has some nasty to his game
– Runs his feet as a drive blocker and able to expand defenders, sets his hips to seal edge players and create inside lane, able to overwhelm and engulf smaller opponents
– Creates movement on his down blocks in the run game
– Hands and feet work in sync in pass protection, maintains a good base that doesn't narrow and shows good knee bend
– Surprising snap out of his stance on his kickslide, gets to his spot and builds his house quickly
– Size makes him tough for pass rushers to go around even if they gain initial advantage
– Potential to become tackle/guard versatile
– Shows recognition and ability to pick up blitzers off the edge
– Seemingly good character who stayed on the straight and narrow
The Bad
– Has trouble hitting his target when climbing to the second level as a run blocker, misses with punch and easy for linebackers to slip by
– Will lunge at some of his blocks and drop his eyes, making him prone to falling off
– Needs to show consistent hand placement and better deal with bull rushes, can punch too high and/or with hands outside, exposing his chest and getting run back in the pocket without being able to anchor
– Attempts to re-punch his hands but struggles with placement when he loses initially
– Saw most time at one spot (left tackle) will have to show versatility as backup in the NFL
– Only average starting experience
– Below average athletic testing
– Older than most prospects (about to turn 24)
Bio
– 25 career starts for the Terps
– 22 starts the last two years, including all 12 games in 2017
– All starts came at left tackle but saw time on the right side in unbalanced formations
– Redshirt senior who spent first year out of HS at Fork Union Military Academy
– Underwent knee surgery in summer after junior year
– Missed two games in September of 2018 (Texas & Temple)
– Has young daughter
Tape Breakdown
I made the reference to Ramon Foster in the title for this reason. Gray, like the Big Ragu, might be considered a longshot but has impressive size, strength, and better mobility than you'd expect to be an effective pass protector. And like Foster, Gray's may ultimately wind up coming at guard in the NFL.
Physically, here's how they compare:
Derwin Gray: 6'4/4 320, 34 3/8 inch arms
Ramon Foster: 6'5/1 328, 34 1/2 inch arms
Pretty darn similar.
Let's talk to the tape. I like this dude's attitude. You want your linemen to be tough, physical, and a desire to impose their will on the defender. Gray shows that. For starters, the dude has the size to bully people. He's just a large, large man. But he plays big too. Steelers didn't draft a teddy bear.
Know the camera pans away but you can see Gray look for work at the end here, coming back to clean up the defender with a hard shot. He's #55, the left tackle in all these clips.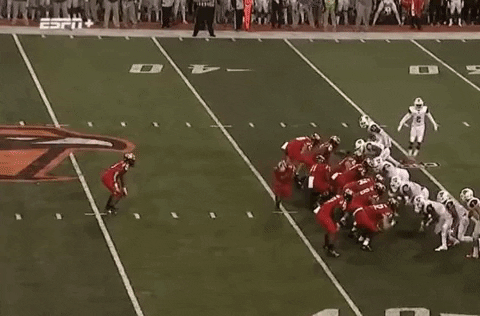 And watch him finish this block versus Texas, pancaking the d-tackle as the back races into the end zone.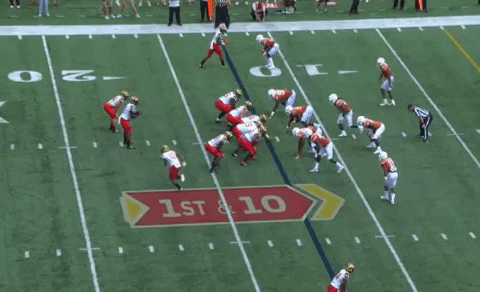 When he plays with technique and is able to block at the first level, not having to climb and make blocks in space, he shows good coordination and the ability to drive his feet to overpower and knock defenders out of their run fits.
Shows up the same in pass pro. Look at him control this blocker once he gets engaged.
He might not be the most athletic tackle football, he's 320-330 pounds after all, his sheer size and length makes him tough to get around. That's the exact same thing Mike Munchak said about Foster. Their size and length allows them to recover and reroute defenders upfield.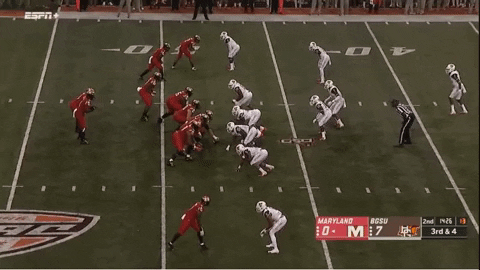 Where does Gray get into trouble? Definitely playing in space. He's a bit heavy-footed and has trouble hitting his target in space. Falls off to easy and linebackers can easily slip past, his inability to redirect and change directions becomes an issue. Two examples here.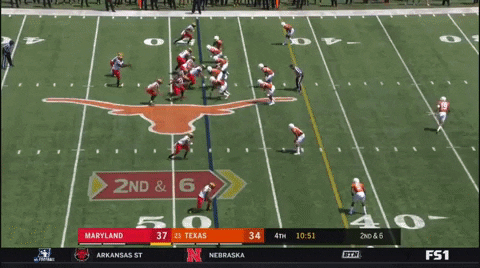 Do worry about him handling bull rushes when rushers convert speed to power. Not because Gray is underpowered but he can struggle with his punch and allow defenders into his chest. Shown here against Ohio State, getting walked back. His base does narrow at the end too, getting him upright.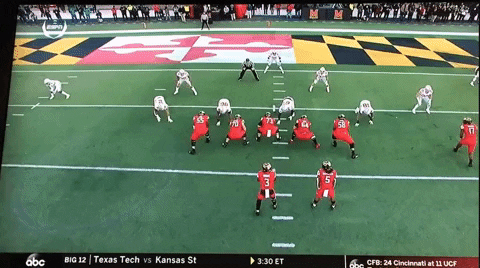 But like I said, I think it is possible for him to remain at tackle. In some ways, I actually prefer that. Tackle means he's not pulling as often or playing in space, where I do think he struggles. And his size alone can let him play on the outside.
Honestly, didn't know a thing about him before his name was called. But looking at the pick, it's a worthwhile flier in the 7th round. Looks to be a high character guy too. Grew up in a not so great part of Washington D.C. and could've ended up on the wrong path. In one video I watched, Gray said his uncle was in jail and growing up, he had a lot of chances to do the wrong thing. But he used football as an outlet, earned a scholarship and though he considered declaring early last season, went back to school to try to help the program win and earn his degree.
Excited to see him add to a deep group in camp. Competition is never a bad thing and how this group was built. Having late picks or UDFAs like Kelvin Beachum, Chris Hubbard, Alejandro Villanueva, or Matt Feiler. Tough, strong dudes and to make sure no one feels like their job is secure.