From now until the 2019 NFL Draft takes place, we hope to showcase as many prospects as possible and examine both their strengths and weaknesses. Most of these profiles will feature individuals that the Pittsburgh Steelers are likely to have an interest in, while a few others will be top-ranked players. If there is a player you would like us to analyze, let us know in the comments below.
#93 Immanuel Turner/DE La Tech – 6'3 309
The Good
– Thick body, big lower half, and has adjusted weight to have a more defined position (listed at 287 in bio), done well to add weight throughout his college career without it looking sloppy (came to school at 230 pounds)
– Versatile player who wore a lot of hats, capable of playing inside/out, hand up or down, and even saw some work off ball
-High energy player with active hands and works hard to stay disengaged
– Shows a variety of rushes (bull, club, swim most popular moves)
– Good effort player who runs after the ball
– Didn't receive a lot of playing time, has room to grow with more work
– Ran well for his size at Pro Day
The Bad
– No defining trait that separates him from other prospects
– Lacks pass rush plan and often unable to defeat blocks even with his hand use
– Underpowered and club rarely knocks the tackle's hands down, all over the place with his punch and placement that throws off the timing of his rush
– Needs to play under more control with his punch and how he attacks, big ball of energy that usually goes nowhere
– Average athlete who struggles to turn hips to bend the edge even when he wins initially
– Didn't drop into coverage despite playing so much with his hand up
– On ground too often and knocked off balance
– Eyes tend to drop when taking on blocks in the run game
– Doesn't always use his hands in the run game and allows him to be too easily controlled
– Limited playing time, only one year of production and even then, it was limited
– Didn't make many splash plays and when he did, often took advantage of a bad matchup/blown protection
– Overall inconsistent player whose flashes aren't enough to wow you and buy into him
Bio
– One year starter for the Bulldogs
– Career: 58 tackles (10.5 TFL) 5 sacks
– 2018: 36 tackles (6.5 TFL) 3 sacks
– Never forced a fumble, recovered one, batted down or picked pass in career
– Ran 4.97 at Pro Day
– Played football and ran track in high school
Tape Breakdown
Checking out Turner, a lightly known prospect, for the fact the team met with him at his Pro Day. He has a semi-similar skillset to a recent prospect, Vanderbilt's Dare Odeyingbo, especially now that Turner has added weight to look more like a linemen than an edge rusher.
To his credit, Turner is a really high energy dude whose hands are as active as you can expect. Problem is he expends a ton of energy often going nowhere. He's an atom bouncing around side to side, needing to learn how to use his hands properly to actually win matchups.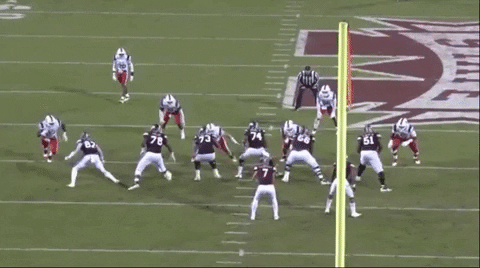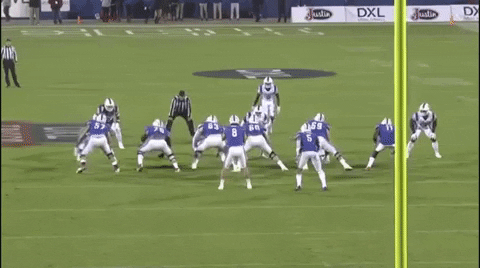 He was a versatile piece for La Tech's defense, playing the edge, 4i, split over #2, and in his junior year tape, I even saw him as an off-ball linebacker.
Although his hands are generally active, there's times where he also forgets to use them. And gets beat up at the line of scrimmage because of it.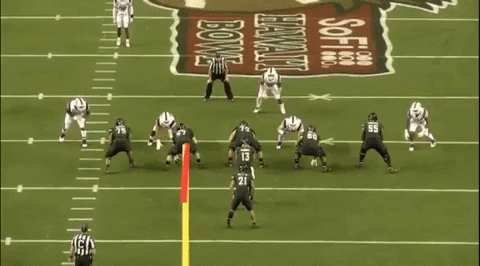 I like Odeyingbo more because he has a more defining trait, his power and punch, though Turner is a better athlete who – in theory – has more upside. But that ceiling is still low and there's a lot of work to do for him to unlock anything as a pass rusher. That starts with trying to find a go-to move, one he currently does not have. Another UDFA who can come and compete but I'm not burning a pick on him.
Projection: UDFA
Games Watched: vs SMU (2017), at Mississippi State, vs Hawaii