L.J. Fort earned most of the headlines for his splashy performance in replacing Vince Williams Sunday. He had the sack, the pressures, the fumble recovery in the end zone to salt the game away. And it's well-deserved. Fort was awesome and showed why so many, ourselves included, have pushed for him to get on the field. But Tyler Matakevich, who played more than Fort, had himself a solid game. It wasn't spectacular and impactful in the way Fort's was but you have to be happy with the way he played.
Let's take a look at a couple of those moments.
Matakevich was the Steelers' base 3-4 linebacker so most of his impact came against the run. While not a tremendous athlete, he has great vision and ability to find the ball and work through trash to take the right angle and meet the runner.
Here, Falcons run a split zone and Devonta Freeman bends the run back. Matakevich stays clean, slides with him, and makes the tackle in space. Nice job by Artie Burns too containing the back.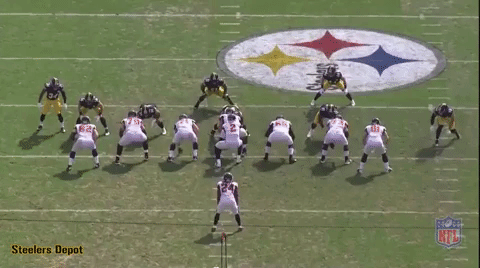 This time, it's a toss to the boundary. Steelers run stunt fails (don't ask Daniel McCullers to scrape, Keith Butler) and creates a lane. Jon Bostic and Burns also bunch into the same gap. Matakevich tracks it all the way across the formation to make a diving tackle. Prevents a good gain from being a great one.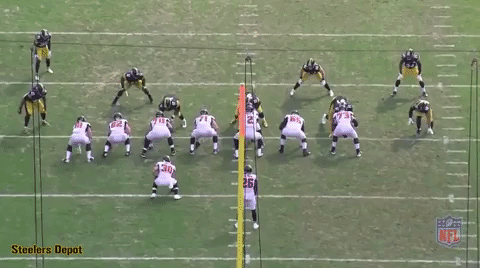 Little different this time. Play is to Matakevich's side. He shows some short area quickness to work around the guard, keeping vision on the ball, and closing on the runner while forcing him to bounce it outside. It gets nowhere.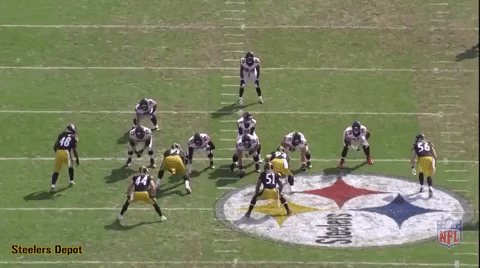 Finally, one look of him in coverage. Curl/flat responsibility here. Short throw in the flat to TE Austin Hooper. Matakevich closes and quickly makes the tackle, not allowing any YAC and making for only a three yard gain.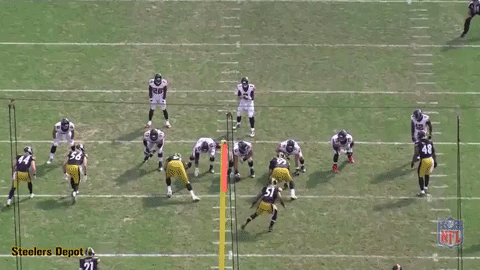 Dirty Red might not have a crazy high ceiling but he knows what he does well. Work through the trash, find the ball, and a reliable tackler when he gets runners lined up. That helped force the Falcons become one-dimensional and let the Steelers' pass rush be so effective.