It's exciting to finally see the Pittsburgh Steelers starters in action. Ben Roethlisberger, Joe Haden, Cam Heyward with their first, and only, game action of the preseason. It's a bit of a litmus test for where this team is at, at least, until the regular season begins and we forget about this game forever.
But my #1 goal? No injuries.
And yeah, that's an easy thing to say. Yet it's so true and when it happens, it's all people talk about.
I'm reminded of it while searching box scores in my James Washington article. Back in 2012, Week 3, was when the Steelers lost one of their starters. Against the Buffalo Bills, then-rookie right guard David DeCastro went down with a torn MCL and dislocated kneecap back when Marcus Gilbert took out his teammates on a semi-annual basis.
Here's the play though it's a little hard to see.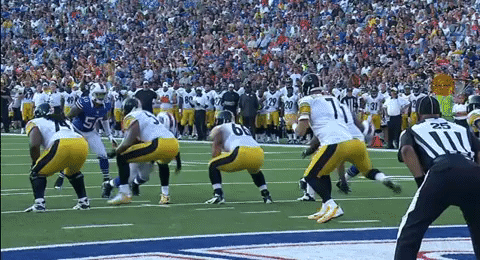 At the time, the report was a torn ACL and MCL and that DeCastro would miss the entire year. With the reality of it being less serious, he came back at the end of the year and started three games that year. Funny enough, the team turned to Ramon Foster as his replacement.
Luckily, it didn't change his career arch, recovering and becoming an All-Pro Player. But if the Steelers lost a star, any star, for nearly the entire year? It'd obviously be tough to stomach. So keep your fingers crossed for not only impressive performances but good health too this afternoon against Tennessee.