The NFL's new helmet-to-helmet rule, banning any lowering of the head to initiate contact, has caused plenty of controversy in the preseason. Reportedly, the league doesn't plan on making any changes to the rule. So the Pittsburgh Steelers, along with 31 other teams, are learning to deal with it.
"I think we're all learning, each and every week, each time a game is played," Mike Tomlin told ESPN's Jeremy Fowler when asked about the rule yesterday. "Whether it's our game or another person's game. The gathering of information. The league office is doing a nice job of sending instructional videos out to further educate us."
Cornerback Coty Sensabaugh was flagged for violating the rule last week against Green Bay, a call that to most fans, seemed like the wrong decision.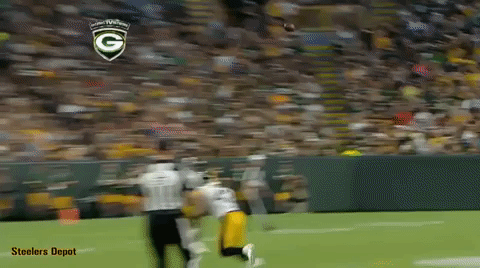 Sensabaugh, however, took the high road when asked about the play and implementation of the change.
"It's just a new rule we're all trying to adjust to and get better at," he said via the team website. "Players and refs included. We just have to keep playing the game to hopefully get better clarity and understanding of the new rule."
He denied being fined, a usual byproduct of a personal foul penalty, but also said the league hasn't said anything to him about the play.
While the NFL is reportedly sitting down to have extensive meetings over it, they're not expected to tweak the language. What they plan on doing is creating an updated sets of videos to show players and coaches what is/isn't a foul.
Normally, yes, the preseason serves as an incubator for the league and by the regular season, they've adjusted and clarified the rules. But it's hard to compare this year, and this rule, to the rest. This year will have several new officials on the field following the retirements of household names like Ed Hochuli and Gene Steratore. This rule is also unique because of the chaos it was created in. Passed before it was ever really decided how the rule would function and be consistently applied. That's why the league is meeting again to try and iron it out. And like I've said before, faith in the NFL getting this right means having faith in the league being competent when it comes to clarity. I'm not in that camp – just look how long it took for them to adjust the catch rules.
Instead, this rule will cost teams wins and players jobs, as Mike Zimmer opined earlier this week. Hard to disagree.
If it were me? Adjust the rule slightly. Make lowering of the helmet in contact with either a runner or defenseless player's helmet – not any part of the body, as the rule currently states. Eliminating those headshots are critical, no argument from me here. Everything else is fair game.