We live in a new world of defensive linemen. Not just run stuffers, not just pass rushers, but players who can do it all. That's why Cam Heyward and Stephon Tuitt get paid the big bucks and why the Pittsburgh Steelers took the chance on a little-known defensive tackle from South Carolina State, Javon Hargrave.
One way he proves his value? I don't think there's any better NT in football who can snuff out RB screens than him. He showed it again last night, making a TFL on a 3rd and 10 screen by the Philadelphia Eagles.
Here's a great shot of it. Hargrave has the feel it's coming, eyes glued to the RB almost the whole way, defeating the block, and making the tackle.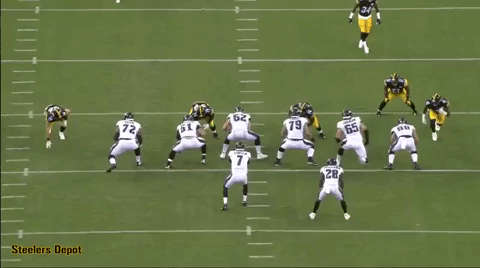 Certainly not the first time he's disrupted a play like this in his career. Two more from his rookie season. Key the screen, athleticism to get to his spot, finish the play.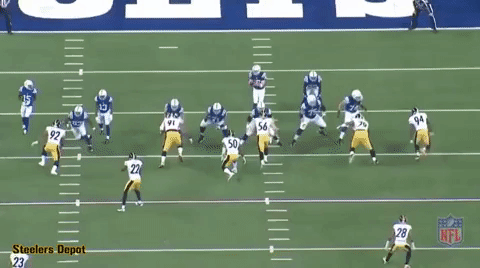 You sure won't get that from Casey Hampton or any one-tech plugger, that's for sure.
And while this isn't the say-all, end-all, it speaks to the larger point. The need for nose tackles to be able to flow sideline to sideline, whether you're facing a screen heavy team or outside zone runs by the Baltimore Ravens. Great athletes who can get to the QB, a requirement for any starting DL in this day and age. Hargrave provides all of that. And a guy who could really come into his own entering his third year.