With offseason news at a crawl, I've spent a lot of time looking at the history of the team. From obscure players to defining moments, I've spent a ton of time watching old highlights and footage. Because it's Youtube and you can end up anywhere, I watched NFL Films' list of the top 10 fastest players in history. No Steelers made that list but it got me to thinking – who are the speediest ever to wear Black & Gold?
So I've made my list of the ten fastest in franchise history. To be clear, it isn't strictly a list based off 40 times. It's weighted based on career success and longevity, guys who put that speed to good use. Not just who ran fast on a track.
We'll have two names in each post.
#6 Lynn Chandnois/RB (1950-1956)
For my money, Chandnois is one of the most underrated players in franchise history, lost in an era where the team was average in a good year, never recording a winning season over the seven years he was there for. Chandois was one of the bright spots, a dynamic player with the ball in his hands whether that was as a runner, receiver, or returner.
The latter is where he did the bulk of his damage, one of the most dangerous kick returners of his era. He returned three kicks for touchdowns over his career. 1952 was his most electric season, returning two of them the other way and averaging an almost unfathomable 35.2 yards per return. That's still 3rd in NFL single-season history. He was named the 1952 NFL Player of the Year.
Perhaps the biggest evidence of his return ability came against the New York Giants that year, a 63-7 beatdown and still the biggest win in franchise history. On the opening kickoff, Chandnois fielded the ball at the seven and ran it all the way back 93 yards. But Pittsburgh was flagged for offsides, forcing a re-kick.
No problem. Chandnois took the kick back 91 yards and scored. 7-0 Steelers. Take a look.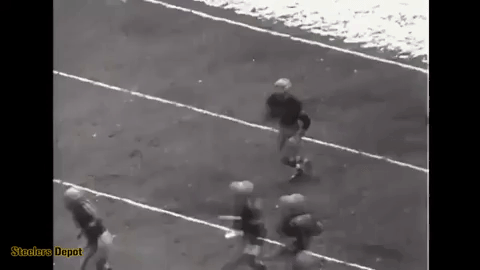 And here's the first one he had that year, running it back 93 yards versus the Philadelphia Eagles.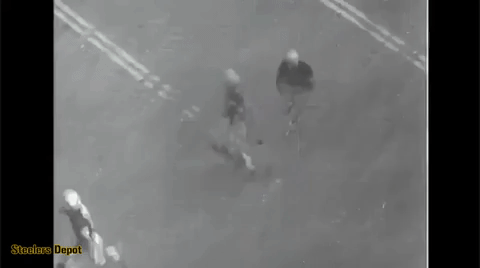 In his career, he returned at least four of his 92 career kicks for 90+ yards.
In college at Michigan State, Chandnois is said to have been able to run the 100 meter dash in 10 seconds, a number that would still be outstanding today. He would've had an even better NFL career had bad coaching from Buddy Parker not got him run out of town before he should've.
To date, his three kick return touchdowns remains a franchise record while his 29.6 yard average ranks 1st in Steelers history by almost three full yards. In NFL history, it's third all-time trailing only Gale Sayers and Cordarrelle Patterson. A name that deserves to be known.
#5 Willie Parker/RB (2004-2009)
There aren't many players who earn a nickname solely off their speed. There's "Bullet" Bob Hayes. Red "Galloping Ghost" Grange. Casey "The Flash" Hampton (ok, I made that last one up).
Then there's Fast Willie Parker.
A total unknown as a UDFA from North Carolina, where he barely even got the ball in college, he  burst onto the scene with a stellar preseason and breakout game against the Buffalo Bills in the regular season finale of the Steelers' historic 15-1 season.
Parker reportedly ran the 40 in 4.28 seconds and on the field, he somehow played faster.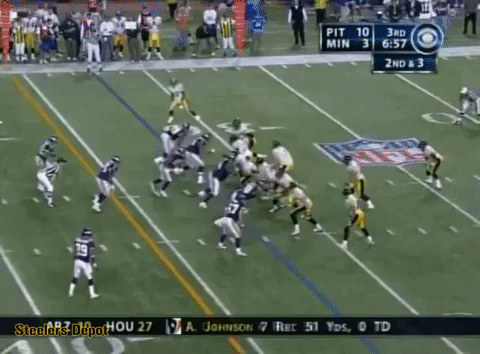 Over a relatively brief NFL career, he had three regular season carries that went for at least 70 yards, including this 80 yard burst against Cleveland in December of 2005.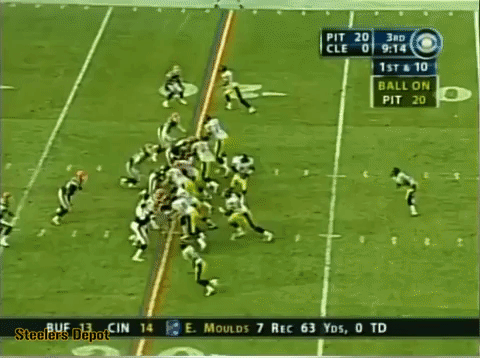 And of course, the Super Bowl dash that set a record and helped bring home one for the thumb, a play etched in the memories of all Steelers fans.
Unfortunately, like so many players who rely on their wheels, injury hampered Parker and ended his career before he even turned 30. But for two seasons, 2005 and 2006, he was king.
And no one could catch him.