Boy Scout and role model to football fans everywhere, Vontaze Burfict is facing a five game suspension, per ESPN's Adam Schefter. The discipline stems from a hit Burfict laid out on Kansas City Chiefs' fulback Anthony Sherman in the preseason.
Burfict, with the lengthiest past of illegal hits in the league, has always been on thin ice, hence the heavy suspension. The hit in question, one that is certainly deserving. #55 to the right half of your screen.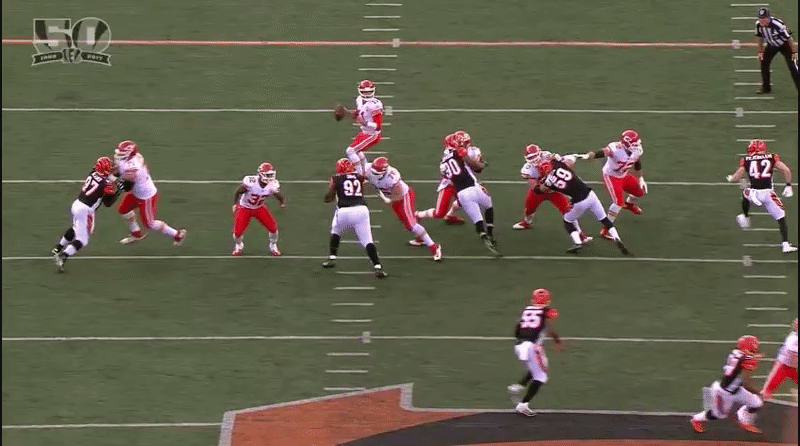 This marks the second suspension for Burfict, who was tossed for three games to start last year following an illegal and dirty hit on Antonio Brown in the playoffs. He appealed but the suspension was upheld.
The Pittsburgh Steelers don't play the Bengals until Week 7. But if Burfict appeals again, he'll be able to play until that decision is reached. And if it's upheld, it's likely to be, given his history, and done before Week 7, then it's almost certain Burfict will miss the first Steelers/Bengals matchup.
This is Burfict's 9th fine and/or suspension. Mazel tov.
It's also worth reminding you he was on track to become the Bengals' captain. Again.