Over the weekend, Matthew Marczi wrote an article on relative unknown Mike Hilton getting first team reps in the slot. A large part of that was due to William Gay getting some well deserved veteran days off but it also meant he saw at least some reps ahead of Senquez Golson.
Each camp brings talk about a sleeper and glowing spring reports. While Hilton certainly is facing an uphill battle, there's legitimate talent here in a small package, similar to Eli Rogers coming out of school.
I wrote about Hilton as part of last year's draft. He's only 5'9 184 but plays – and hits – much bigger. Like this smackdown of Paxton Lynch.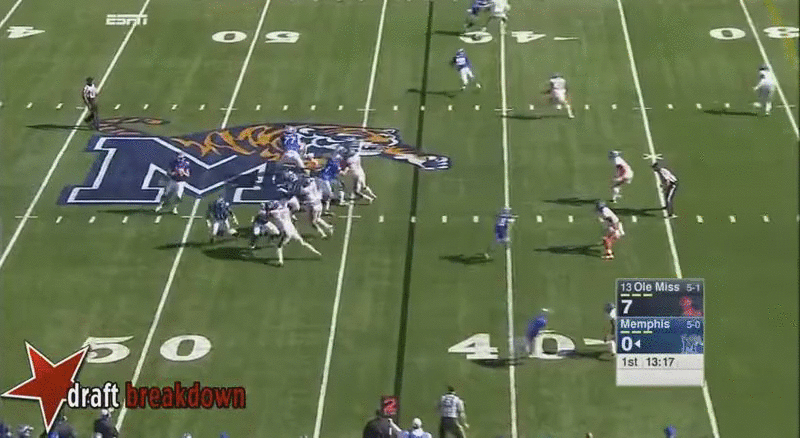 He wasn't much of a ballhawk with six career interceptions but he has good ball skills. Good IQ player who reads route concepts with the patience to read the three step game.
Like here, also versus Memphis, staying flat footed on this slant and driving on the ball. Creates the breakup.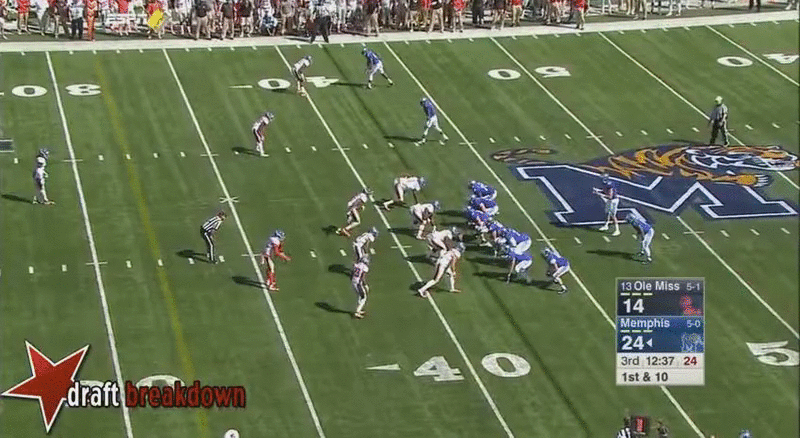 While he's been playing in the slot and will likely remain there, he was a Rover in college. He started at "every position in the defensive backfield" at Ole Miss, according to his bio, giving a variety of perspectives that will surely help him as he settles into his slot role.
He tested as an average athlete, running a 4.55 and jumping 33.5 inches, but his IQ and physicality masks that. Maybe he's similar to what Brice McCain was in Pittsburgh; not as McCain coming out of school, he was a much better athlete, but someone who wins in spite of average physical tools.
Again, it's a long shot and this cornerback group is full of competition. But if Golson struggles and Brian Allen has expected rookie growing pains, maybe there's a chance for Hilton to snag the last cornerback spot.