The Pittsburgh Steelers' history is full of memorable wins, players, and performances. This mini-series is about none of that. This is about the total opposite. The individual games you wish you could forget or never see anything as atrocious again. And for as long at the Steelers have been playing, you know there is a long list of clunkers.
Let's recap the top five worst games by a Steelers' running back, dating back since 1960. We'll go from #5 to #1, the worst one ever.
5. 2008 15-6 loss to Philadelphia: Willie Parker – 13 rushes 20 yards 
This was a game to forget about across the board. The Steelers were sacked nine times, turned it over five, and mustered up a measly 179 yards of total offense. Eight of Parker's 13 carries went for two or fewer yards, six of them for no gain or a loss. This wasn't an instance of one wonkly negative run skewing the numbers. It was a series of "meh" to "bleh" handoffs sandwiched in a game that you and I would love to erase from our memories.
I couldn't check the numbers but that "stuff" percentage has to be one of the worst in Steelers' history. His higher stuff rate narrowly edges out his 13 carry, 19 yard performance the following year.And so that's why this one makes the list.
4. 1990 13-3 loss to Cleveland: Merril Hoge – 10 rushes 11 yards
At its face, you can see why Hoge's output – if you can even call it that – makes the list. An average of barely more than a yard per carry with a "long" of three.
In a low-scoring affair, Hoge's third quarter fumble produced the game's only touchdown, a scoop and score by the Browns'. It gave them a 7-3 lead that wouldn't give back.
Pittsburgh had a chance to take the lead but Hoge was stuffed on the goal line. After the game, quarterback Bubby Brister basically blasted the coaching staff, wondering why Tim Worley, with a slightly more respectable 11 carry, 33 yard day, didn't get the rock.
For further context, the Browns were awful this year, finishing 3-13 and allowing the 23rd most rushing yards in the league. Pittsburgh would get their revenge late in the year, whooping them 35-0, but it was Barry Foster who had the big rushing day. 16 carries for 100 yards.
Hoge's 11 yard performance was the 7th lowest in team history and the fewest in his career (minimum 10 attempts).
3. 2014, Weeks 5-11: LeGarrette Blount – 44 carries, 109 yards 0 TDs, 1 shove, 1 early exit
I hope you allow me to take some creative liberties with the criteria here. But Blount's stretch has to be one of the worst for a Steeler. After he ripped off a couple big runs against the Carolina Panthers, and showed his hurdling ability, the dude tanked the rest of the way. He plodded his way to a 2.5 per carry average with gems like.
7 carries for 9 yards versus Houston
10 carries for 25 yards versus Baltimore
5 carries for 0 yards vs Jets
That last game included this loss of eight on this, uh, let's call it "run" by Blount.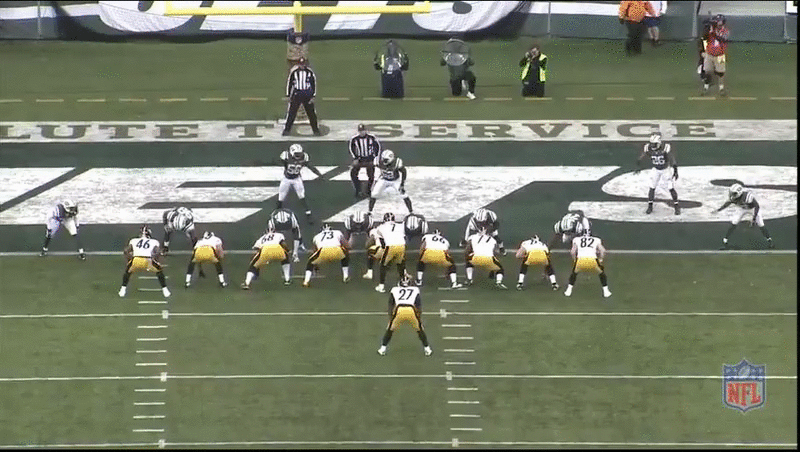 The most memorably off-putting events came in Week 11, a game in which Blount didn't receive a carry and played just a lone snap.
Though it was never proven, I'll always be convinced Blount shoved – or at the least, did nothing to prevent the fall of – Todd Haley along the sidelines on this play.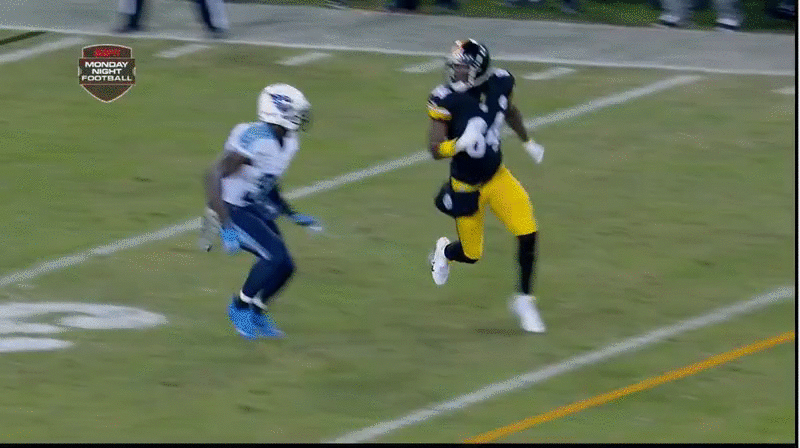 And we do know that Blount walked off the field before the game was over. He was quickly released by the time before catching on with the New England Patriots, where he remains.
It was a wild stint with the Steelers and one that will be remembered for all the wrong reasons.
2. 1970 7-3 win vs Houston: Preston Pearson – 10 carries, -2 yards
This one, I should admit, comes with perhaps the lamest controversy ever. Pro Football Reference lists Pearson with negative two yards but the Pittsburgh Post Gazette article the following day lists Pearson with positive two yards. A typo? Or the world's worst conspiracy theory? We'll never know.
But if we use the -2 yards as fact, it's the fewest rushing yards for any Steeler with at least 10 carries. Using the same double-digit threshold, Pearson's yards and YPC are in the top 25 worst ever across the league. He would end the year with a 2.9 yards per carry. Pearson actually had a half-decent career in Pittsburgh but you probably remember him as the victim of the iconic Jack Lambert hit against the Dallas Cowboys.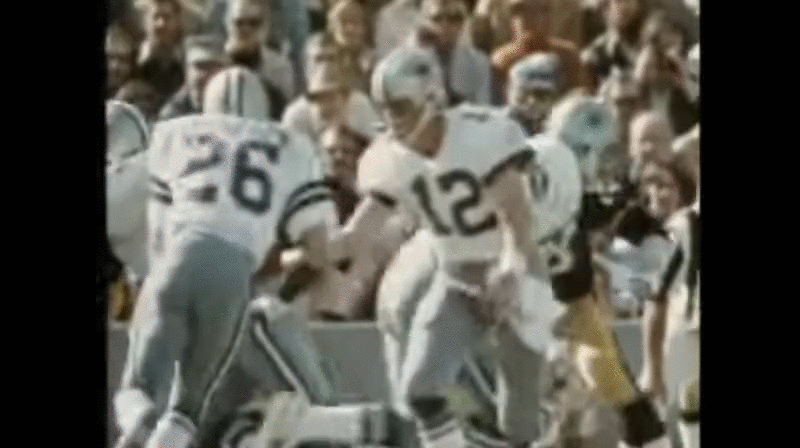 Amazing. I'll leave you a moment to chug your beer.
1. 1989 51-0 loss to Cleveland: Tim Worley – 10 carries, 36 yards 
I told you we'd be seeing this game again. And at first blush, Worley, in the #1 spot for ineptitude, has the most rushing yards of the lot. So what gives?
It isn't the yardage that was the problem. It was the fumbles. And oh boy, there were a lot of them. Three in total, including a pair in a three-carry span. That's a 30% clip. You'd nearly win a batting title with that.
On his first carry, Worley gained 12 yards. He should've quit there. Three of his next nine carries were fumbled away, the first one returned for a touchdown, though to be fair, it's widely acknowledged the mishap wasn't his fault. In all, his three fumbles resulted in 17 Cleveland points. The only saving grace was the sheer volume and frequency in which the Browns scored, making it impossible to put the loss squarely on Worley's shoulders.
It was Ed Bouchette who penned the article the next day: "Rookie Worley Tries To Shake Off Shaky Start."
By season's end, Worley was able to string together several impressive performances, including a 109 yard outing and touchdown to help lead the Steelers over the New England Patriots. His career, however, quickly spiraled downward from there, only seeing a significant role in the team's offense in 1990. By 1992, a continued history of fumbles and failed drug tests had him shipped out to Chicago.
Honorable Mentions 
Cannonball Butler: 6 rushes, -8 yards (1965)
Amos Zeroue: 5 rushes, -2 yards (2003)
Isaac Redman: 11 rushes, 20 yards (2012)
Like we discussed last time, feel free to suggest the ones I didn't cover. I'm sure some of you remember these performances better.