We're not going to delve quite as deep with newly re-signed H-Back David Johnson as we have with all of the other free agents brought in by Pittsburgh. You remember Johnson and his game hasn't changed very much. Blocking fullbacks are like glaciers. Slow, certainly not evolving, and melting away in the world.
I went back and checked out some 2010-2011 tape when Johnson with the team and two games last season with the San Diego Chargers. I charted Johnson's usage in those two games with San Diego, just to see how he was used outside the organization. Here is the number of times he lined up at each position.
FB: 24
TE: 19
WR: 9
He ran eight routes in those two games.
As you can imagine, most of his work – in Pittsburgh and San Diego – revolves around his blocking. From what I remember seeing in Pittsburgh and seeing in his Chargers' tape, he's a better blocker as a fullback than a tight end. Having that momentum and power on contact is a big component to his blocking ability. Couple of clips to show that he's been an above average player in that scope.
This clips comes from way back in 2010. Which was just a fun/weird time to watch the Steelers. Mewlede Moore. Jonathan Scott. Flozell Adams. Ramon Foster at right tackle. Full house formations. All the nostalgia. 
Against the Cincinnati Bengals, Johnson works to the MIKE and drives him back on this Lead Strong run. Moore gains nine. Really nice play.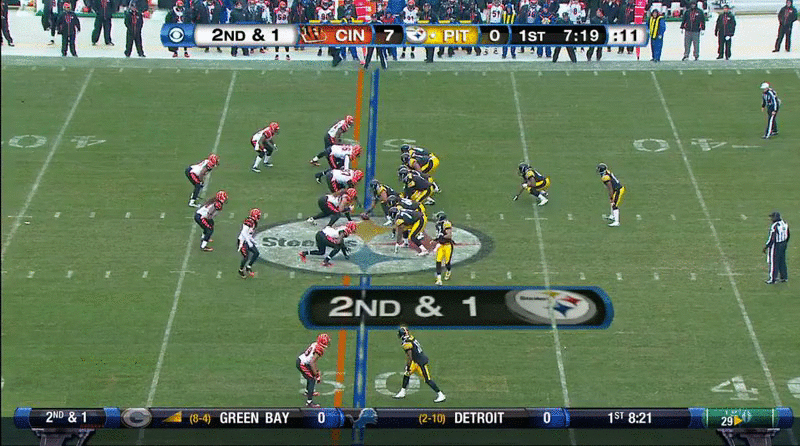 But that was six years ago. In NFL terms, forever. So let's look at a separate clip from last year in San Diego. Same idea, just a Lead Strong play with Johnson working to the RILB. Power on contact and the drive to finish, helping to create the alley. Had the left guard not fallen off his block, the back is hitting it for a decent gain.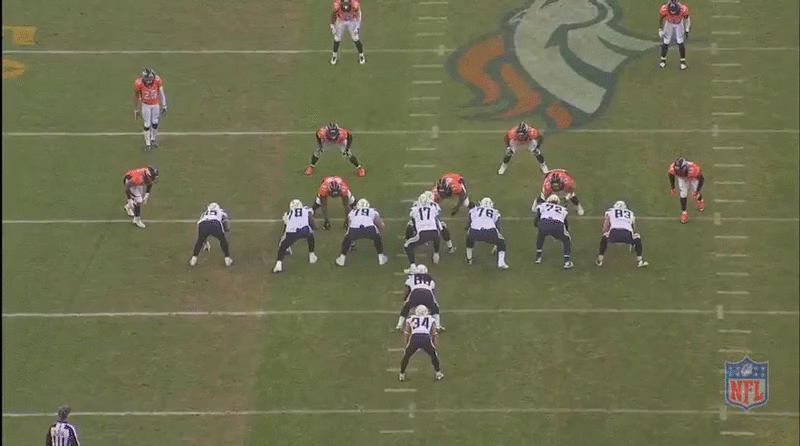 His role in San Diego was pretty much identical to what Pittsburgh has asked its backup tight ends to do. Drive block on the front side, lead block as a fullback, reach block on the backside, while staying in for pass protection. You'll see an example of that last one below, taking on the LDE by himself. That's something the Steelers ask every tight end to do.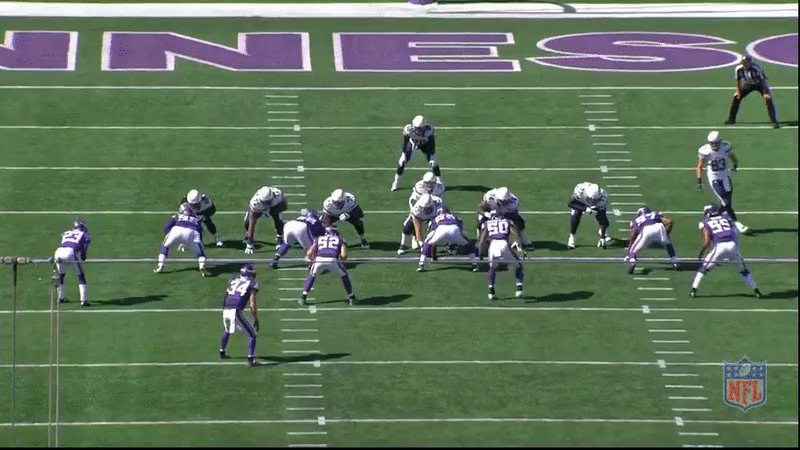 Like I wrote, he's a better blocker as a fullback than as a tight end. His worst plays came as an in-line player. Doesn't have the ability to get his momentum going and he can become overpowered. Watch Von Miller (#58) shed him with ease.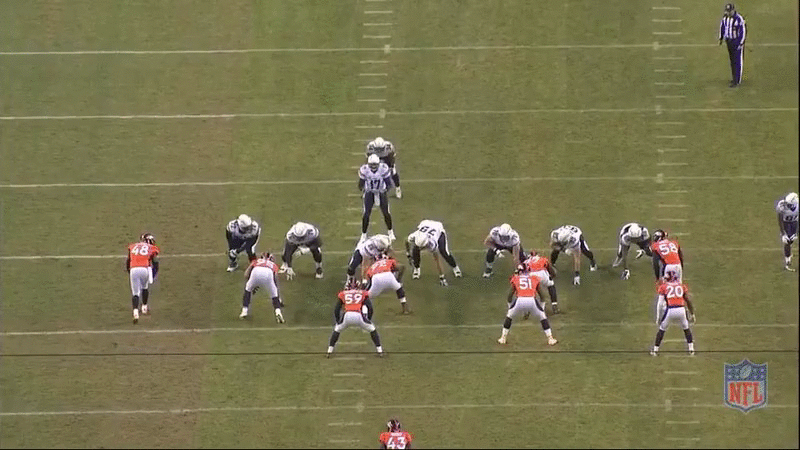 His routes were either vertical seam routes or curls as part of their Hank/Harry concept. Probably looked a little more springy than some of you will remember but certainly not a threat. He caught only two passes in two years with San Diego.
I just clicked through really briefly some special teams snaps. Work seem to came as a wing on field goals and part of the "wedge" on kick returns. A very Matt Spaeth role, minus Spaeth's time spent running down punts (which hopefully, he never ever does again).
Though he'll turn 29 before the season begins, if he makes the team, his game isn't much different than his first few years with the Steelers. I love his leg drive on contact allowing him to finish his blocks and stick to defenders. He's a thicker, stronger frame than Will Johnson and shows better technique than Roosevelt Nix, though both of those guys are superior athletes. What I said right after he was signed still rings true. He was brought in because the Steelers didn't have a second fullback on the roster and you at least need a second for training camp.
If he wants to make this roster, it's unlikely that Johnson will do so as a #2 FB the way Will Johnson did. Johnson gave you more versatility on special teams and at the time the roster was created, Nix was the special teamer, with WJ still keeping his role on offense. David Johnson's special teams value is about the same as Spaeth's. Which is to say, minimal.
To make it, he'll have to completely supplant Spaeth as the #3 tight end. That isn't impossible. Spaeth is 33, missed time with a knee injury last season, and is in the last year of his deal, making him a cheap cut. Spaeth should still be the favorite but like anyone else, younger and fresher legs will win in the long run. With Spaeth set to get a lot of days off in camp (probably every other day), Johnson will get reps and the opportunity to pass him by.