Our final UDFA report reviews Florida State defensive end Giorgio Newberry.
#4 Giorgio Newberry/DE Florida State: 6'5/4 285
The Good
– Prototypical 5 tech size and length, big lower half, and overall looks the part of an NFL player
– High-energy player with a terrific motor, sideline to sideline and past the line of scrimmage
– Shows snap off the ball, quick first step
– Creates power when he plays with leverage and proper hand use, flashes a bull rush capable of overwhelming smaller interior linemen
– Appears to have enough strength to hold the POA against the run
– Solid IQ, gets his hands up to disrupt throw lanes, multiple deflections
– Able to create space with his length and get off blocks as a pass rusher
– Versatile, played up and down FSU's 40 front in base and 30 in sub-package
The Bad
– Very much undeveloped pass rusher who struggles to win outside of his bull rush and won't be able to overpower tackles the way he can OG/C
– Struggles to shed blocks as a pass rusher and overall impact is inconsistent
– Needs to play with a more consistent pad level, gets tall and loses power, hands can be too high and punch is diminished
– Effort makes up for it but overall, lacks foot speed outside of initial step
– Upside appears limited
– Experience and production is minimal, not an every-down player even in final year starting
Bio
– One year starter, 13 games
– 2015: 21 tackles, 6 PDs, 3 TFL, 2 sacks
– Prior to 2015: 15 tackles, 1 FF
– Served as a backup tight end in 2013, made one start, didn't record a catch
– Worked as the team's upback on punts in 2013 and 2014
– Four star athlete out of high school
Tape Breakdown
I'm glad I made sure to stick to my rule of watching at least three games on a player. Because it was the third one I watched, against Miami, where Newberry made his biggest impact.
When he plays with proper leverage and hand placement, his bull rush – the go-to and only move he's shown – can be potent along the interior. Twice against the Hurricanes he blew up triple-teams. Here's an example of one. Here is Newberry lined up over the nose, wrecking center and collapsing the pocket.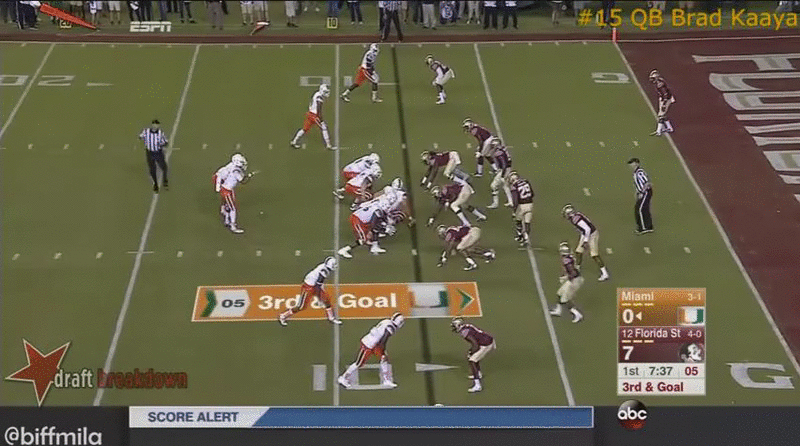 His chase to the football has to be one of the traits that attracted him to the Steelers. I can totally imagine John Mitchell bang on the table for this guy. No matter the moment, Newberry runs hard to the ball.
Watch him run down the sideline on this curl.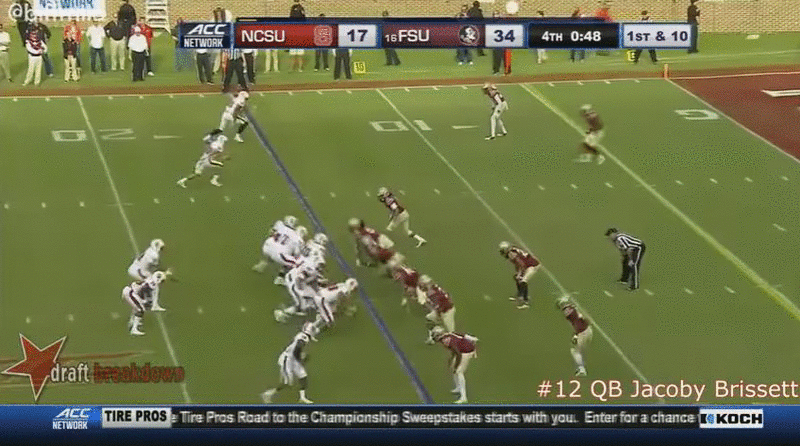 Consider the context of the situation, too. The game is over. The Seminoles have won, there's less than a minute left in the game. If you're a player who still runs to the ball in this situation, I know you're going to run in every moment of the game.
He has a nice IQ and shows the ability to use his length to disrupt throw lanes. That is indicated by the whopping 6 pass deflections he had, second on the team and only trailing Jalen Ramsey. That's insane. Two of them came against the Hurricanes, including this one that ended the game, clinching the win for FSU.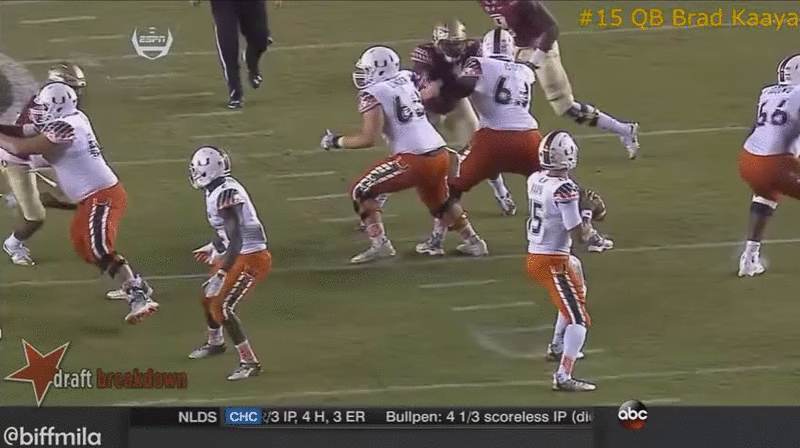 He missed out on chances to add to his stat sheet. Bit of confusion by the NC State offense but Newberry plays too tentative and doesn't finish this play on Jacoby Brissett, probably fearful of a late hit penalty. Still, a missed opportunity.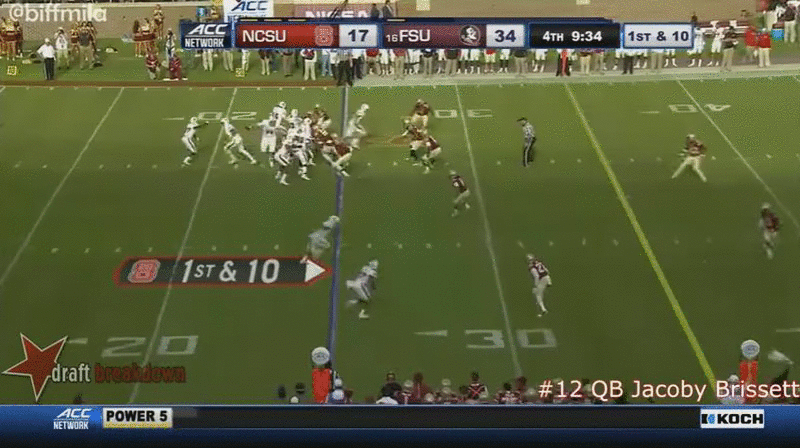 And though it's tough for me to show an absence of pass rush moves, he too often gets stuck when he doesn't use or can't win with his bull. I think the Seminoles were using some contain principles on 3rd and long vs Deshaun Watson but I saw Newberry look this rigid all too often.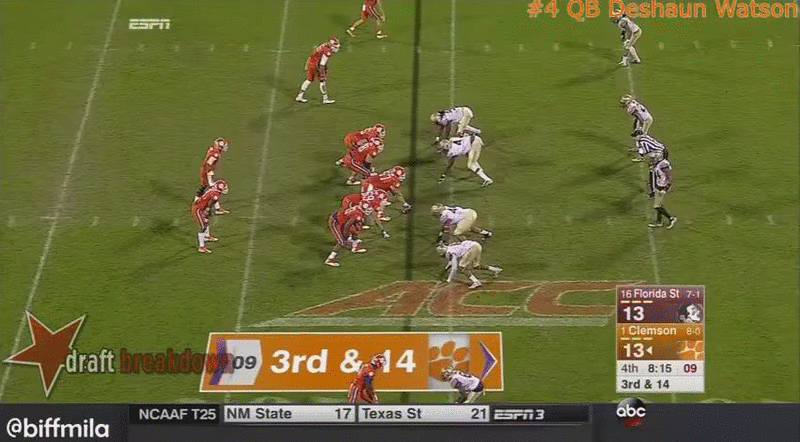 His pass rushing ability will be limited, especially as a base end. Best chance for a push comes with his bull when he's lined up in nickel, as a one tech and over center.
I hadn't watched Canaan Severin or Devaunte Sigler so I can't make this comment with full confidence but Newberry is the most promising UDFA I've watched. That isn't saying a ton in this ho-hum class, I guess. He's a more athletic version of Ethan Hemer.
He'll be in the mix with L.T. Walton and Caushaud Lyons to sneak onto the roster as the 6th DL.
Games Watched: vs Miami (FL), at Clemson, vs NC State