Artie Burns might have been awarded #25 but it's second round pick Sean Davis whose play is going to remind you of Ryan Clark the most. There's a lot of ways to evaluate him and I'd encourage you to check out Luc Polglaze's report for his full take. Here, we're just going to look at the edge he plays with and how perfect Pittsburgh is for him.
Davis is a fearless player with the desire to throw his body into every pile. Right up there with guys like Karl Joseph and Keanu Neal. Like Carnell Lake pointed out, you don't rack up over 300 career tackles by accident.
Against Stanford, he shows the ability to find the ball, flip his hips, take a proper angle, and finish with a violent cut tackle on the big tight end, saving six.
He'll also tackle in some ways that make me think he's more John Cena than NFL safety. Check out these two. The latter is the first snap of the Senior Bowl. What a way to start.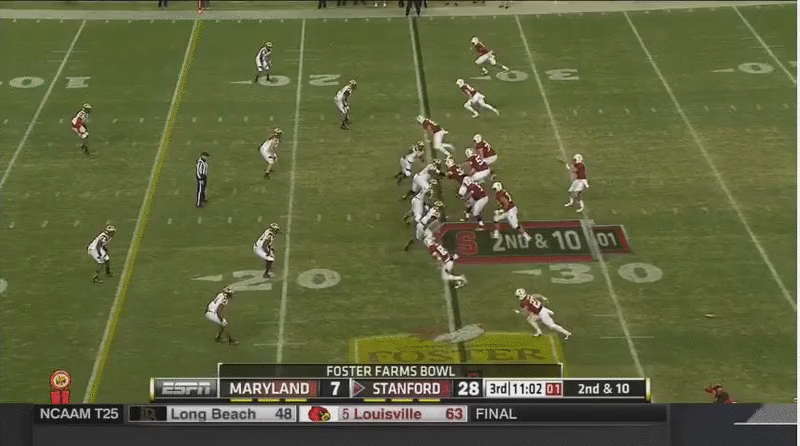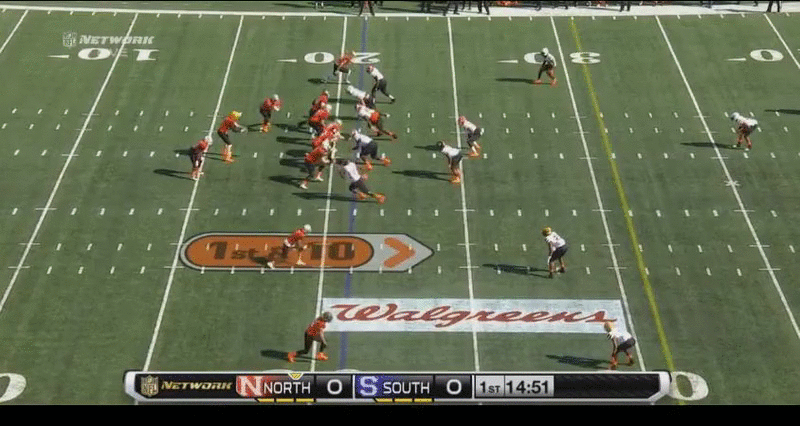 That's just not fair. Suplexes the 6'6, 257 pound Nick Vannett out of the backfield. Davis is a ton setter.
He throws his body into every pile. Wants to help clean every run up.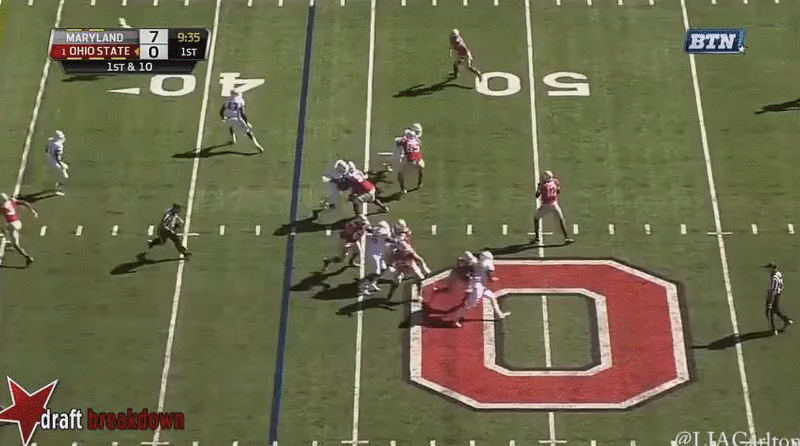 Or dish out pain on some unsuspecting offensive linemen. Keep a close eye on Ohio State's right tackle at the end of this one.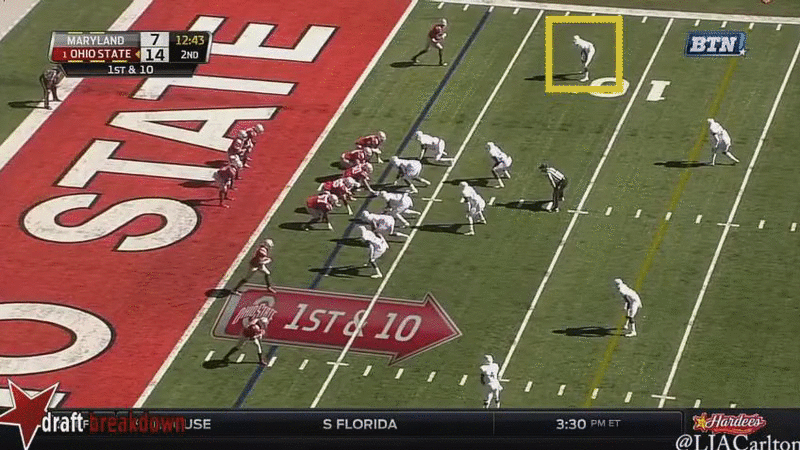 He isn't one to shy away from the extra-curriculars either. Maybe that needs to be toned down a bit, but he's a guy who is going to get in the head of a lot of receivers. Takes a shot at Braxton Miller at the end of this play, calmly walking away.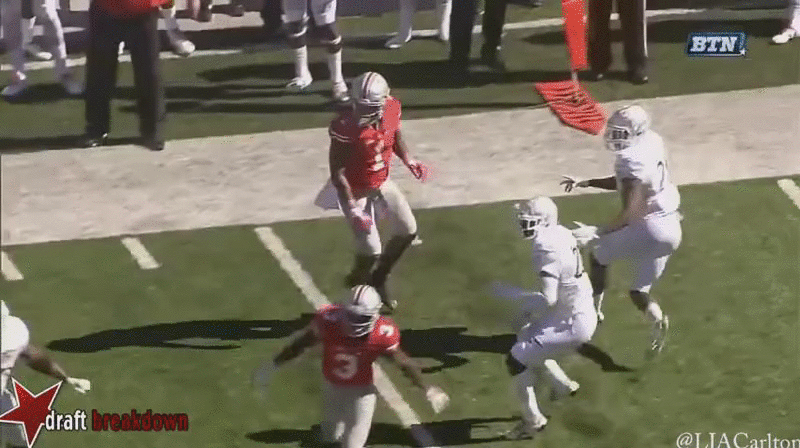 It's that Ryan Clark or Mike Mitchell mini-me clone that has me really excited. This is far from the only attractive piece of Davis' game but I wanted to isolate this trait. It's so trite to say but Davis is a "Steeler." There's an edge to his game that can't be developed. You either have it or you don't. And Davis certainly does.
As a final side note, in the tape I've seen, Davis is a reliable tackler. Isn't the feast-or-famine kind of guy you might think. We'll dip into this some other time but he can fill the alley and wrap up or tackle the catch underneath. When you get that combination with an athlete like him, this is a no-brainer pick.