As you should know by now, our attention has now shifted to the 2016 NFL Draft as it relates to the prospects. From now until the draft takes place, we hope to profile as many draft prospects as we possibly can for you. Most of these player profiles will be centered around prospects the Pittsburgh Steelers are likely to have interest in.
Breakdown of USC lineman Max Tuerk.
#75 Max Tuerk/C USC: 6'5 298
The Good
– Remarkable athlete for his size and position, not only one of the most explosive and athletic for interior positions but across the entire offensive line
– Explosive and shows snap out of his stance, very capable puller both long and short pulls (fold blocks)
– Natural in space, reaches target with ease the way few can, has no problem getting to the second level on combo blocks
– Quick feet in pass protection, able to move laterally and does nice job getting arms extended
– Nasty demeanor, desire to finish blocks
– Shows ability to keep lower half in sync and pumping in the run game
– Sets his hips and has no problem getting in position and generating push on down/angle blocks
– Leverage is not awful considering his height
– Versatile, has started everywhere along the line
The Bad
– Lacks length for size (32 1/2 inch arms)
– Inconsistent game overall in several areas
– Hands need to be tighter, especially in space, can get grabby and is late disengaging, holding risk
– Lower half will go dead, more frequent on drive blocks in a booth, vulnerable to falling off
– On ground too often
– Doesn't always keep eyes up on contact in space, misses aiming point and causes him to fall off
– Recent and fairly serious medical concerns, coming off knee injury
Bio
– 38 career starts
– Breakdown of starting experience: 18 at C, 14 at LG, 5 at LT, 1 at RT
– Tore ACL in left knee on October 10th vs Washington, not able to work out at Combine or Pro Day (did 26 reps on bench press at latter)
– Started 5 games at left tackle as a true freshman, first USC player to ever do so
– Decorated high school career, played tight end in 2009
Tape Breakdown
It sucks to see any player get hurt in the final year leading up to the draft. It feels like we've seen so much of that this season, headlined by Myles Jack and Jaylon Smith. But Tuerk shouldn't be forgotten about either. Had he stayed healthy, you'd be hearing his name a lot more.
He's  a freak athlete. Few I've watched move better than him, and I saw Kyle Crabbs on NDT Scouting tweet that Tuerk was the most athletic linemen he's watched in several years.
You won't find anyone more fluid pulling than Tuekk. Looks like Maurkice Pouncey. Pull, stick to the linebacker in space.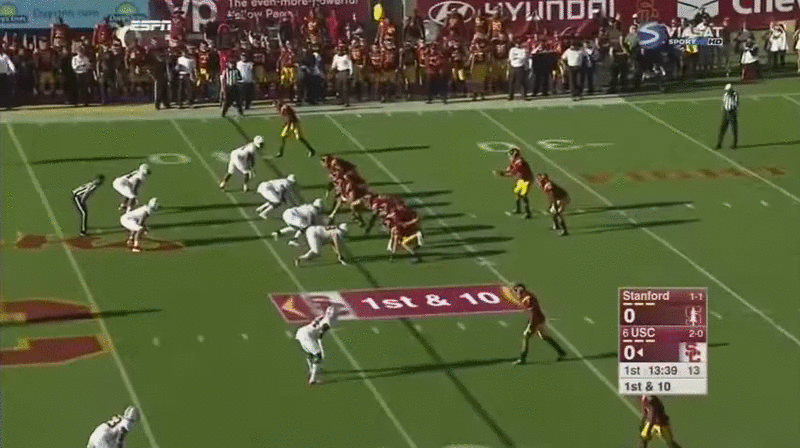 And the same here but a longer pull. Poor #44. Tough game.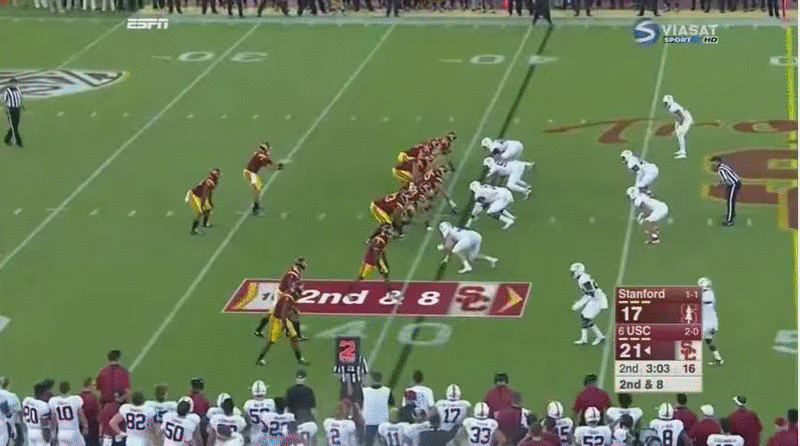 He's a nasty dude, too, and will put you on his butt. You see a combo of each on the goal line in the bowl game against Nebraska in 2014.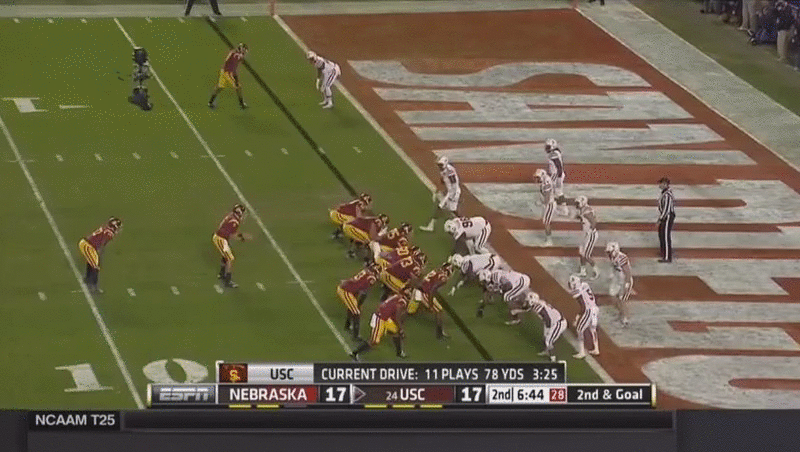 He shows that quickness in small spaces, too. Able to set his hips and cut off defenders. Creates an alley for his back against Washington.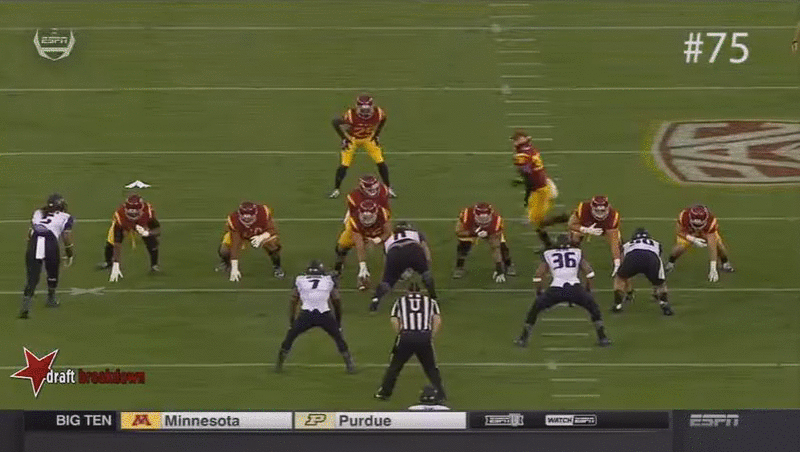 When it all comes together for Tuerk, and his lower half is pumping, he's dominant. Watch him just move Maliek Collins out of frame.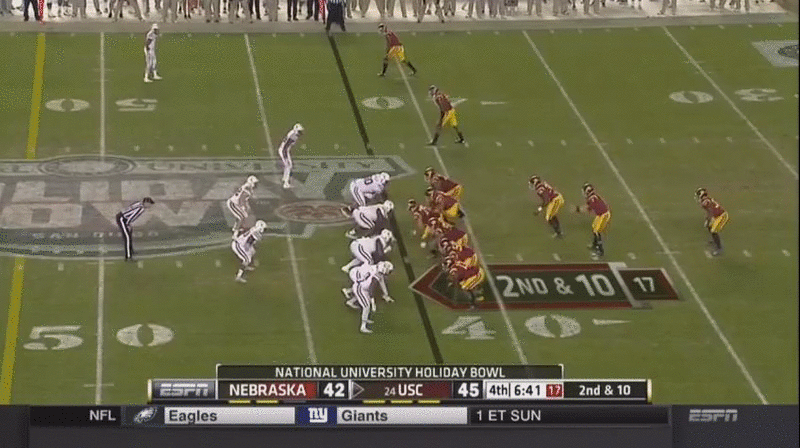 But he can fall off and needs to see what he hits in space and with tighter hands. Isn't able to turn through this linebacker.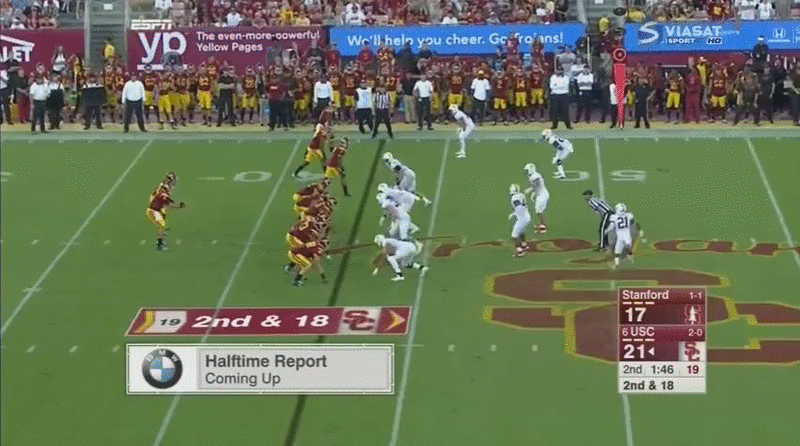 Saw him on the ground too often in the tape I watched, a big pet peeve of mine for linemen. Gotta stay on your feet to compete. And of course, the elephant in the room is the status of his knee. Any complications from that is a hindrance to any player but especially one who separated himself with the athleticism he's possessed.
But in a way, that knee injury creates an opportunity for value. If he bounces back with little issue, like so many have done it before, he can start in this league. Probably not at center but I can see him at guard. 6'5 centers don't typically succeed…or exist.
Bottom line: really like this kid and he's got some elite traits. I have no problem with Pittsburgh taking him in the fourth if he falls. Not sure if Pittsburgh will commit to the position that early, it's easy to think not, but the draft is always one to surprise.
Projection: Mid-Late 3rd
Games Watched: vs Nebraska (2014 – Bowl), vs Stanford, vs Washington