As you should know by now, our attention has now shifted to the 2016 NFL Draft as it relates to the prospects. From now until the draft takes place, we hope to profile as many draft prospects as we possibly can for you. Most of these player profiles will be centered around prospects the Pittsburgh Steelers are likely to have interest in.
Breakdown of cornerback Bryson Abraham.
#15 Bryson Abraham/CB La Tech: 5'8/7 183
The Good
– Quick feet, loose hips, able to transition out of pedal or bail shuffle and close space downhill
– Impressive leaper who has ability to compete and high point the ball against almost anyone
– Works hard to get off blocks in the run game, active hands to try and shed
– Looks to have enough speed to compete vertically
– Able to drive and explode on three step game
– Experience as the field, boundary, and slot corner
– Impressive timed numbers
The Bad
– Undersized without much bulk or length
– Inconsistent tackler, drag down dude at best, and an overall liability
– Not particularly active in run support and tackling issues pose obvious problems
– Struggles to win in press coverage, easy to run through, and lacks ability to recover
– Outside of Power 5, faced poorer competition
Bio
– 2015: 58 Tackles, 19 PDs, 3 INTs, 2 FF, 1 blocked kick
– Career: 8 INTs
– Pro Day results: 4.54 40, 41 inch vertical, 10" broad, 18 reps of 225
– High school track star, state championship in 4×100 relay and successful in triple and long jump
Tape Breakdown
Sometimes, you accidentally come across a player whose production and measurable jump out at you. You put on the tape and hope you've found a diamond in the rough. That was my hope with Bryson Abraham. Unfortunately, I saw more "rough" than I did diamond.
Abraham's numbers popped at me. 19 deflections, 16 breakups (I don't know why we can't just combine this number), a couple of picks, a blocked kick. Though yes, he's undersized, thank you for telling me comments section, his numbers were legit. 41 inch vertical is outstanding, his broad was solid, and to put up 18 reps at that size is impressive.
So I wanted to take a look. And I did see those hops. No better illustration of that than him going up to compete with Mike Thomas, who's 6'1 with 36 inch hops. This is a play that in a vacuum, can get you excited over.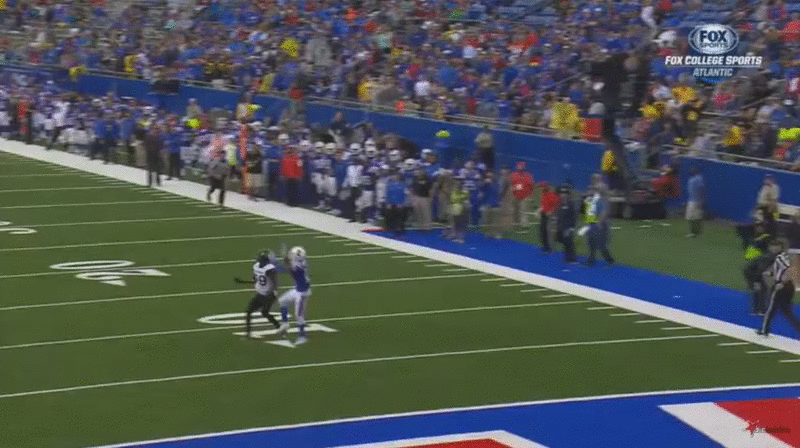 Quick feet, and I like his change of direction. His Pro Day workout indicates that too, with a 4.19 in the short shuttle and 7.04 in the three cone. See him, as the outside right corner, close on this route in the clip before.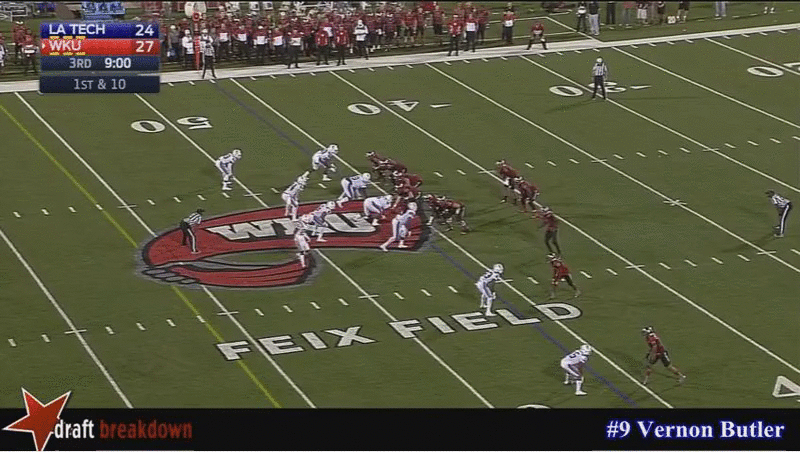 His ability to tackle hurts him in run support. Misses this crosser in space.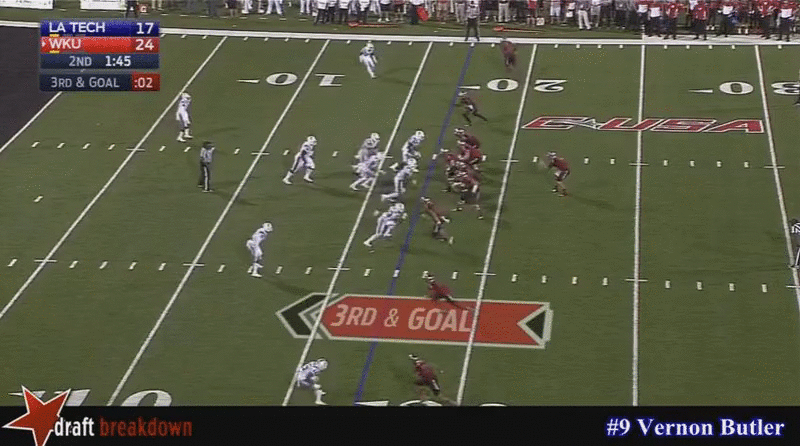 And here against Thomas. Too big for Abraham to wrestle down.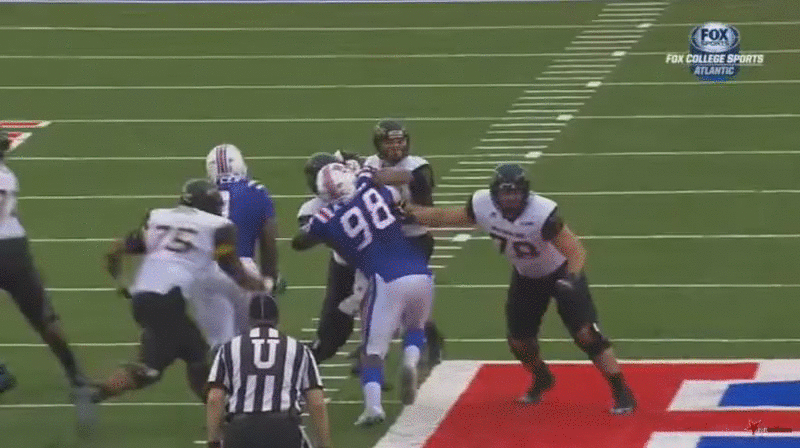 He'll predictably struggle in press. Technique is poor here and De'Runnya Wilson runs right through him for six.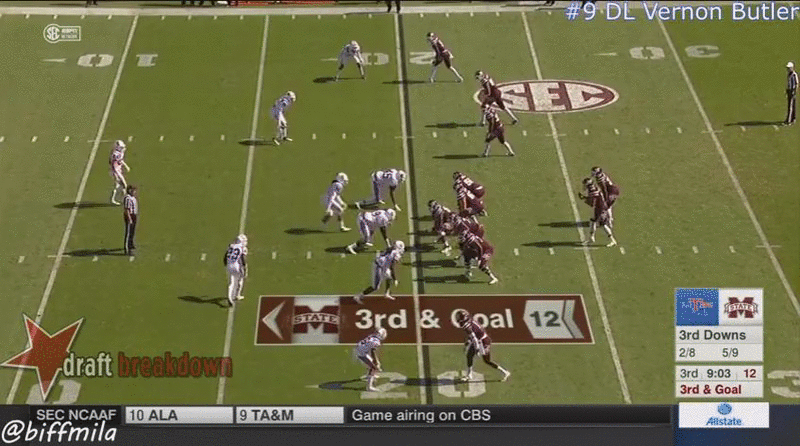 And you know my biggest pet peeve for corners. Looking back for the ball, getting themselves out of phase, and giving up completions without challenging the catch point. We go back to Mike Thomas, who is able to haul in this pass. Abraham might as well not be there.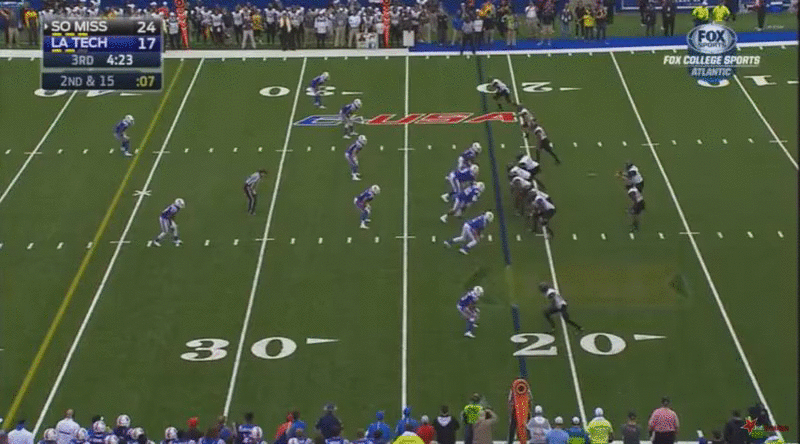 There certainly are some intriguing aspects to his game. And to be fair, maybe I missed the right tape. Watched as much as I could find, and I just didn't see it, but I know there's a lot of production I didn't see in the four games viewed. But he isn't someone who stands out enough to make him a draftable candidate.
Projection: Priority UDFA-UDFA
Games Watched: at Western Kentucky, at Mississippi St, vs Southern Miss, vs Arkansas St (Bowl)
https://www.youtube.com/watch?v=jjFAihvWNB0