I decided against doing a dedicated Cincinnati Bengals' scouting report this week because the Pittsburgh Steelers have played them twice and they haven't changed much since the last meeting a couple weeks ago. It's what Mike Tomlin has even said several times throughout the week. But what they do that's unique, and Tomlin pointed this out too, is implement several package plays.
We'll highlight a couple of them today. Their usage of offensive tackle Jake Fisher, Wildcat, and Emory & Henry.
They've targeted Fisher, the athletic rookie tackle out of Oregon, five times this year. catching one of those for a 31 yard gain. The Bengals last targeted him in Week 16 against the Denver Broncos, blocking and releasing him down the left sideline. He wasn't the first read, though has been in other instances, but a guy that is easy to lose and leave open if you're not paying attention. The pass, however, did fall incomplete.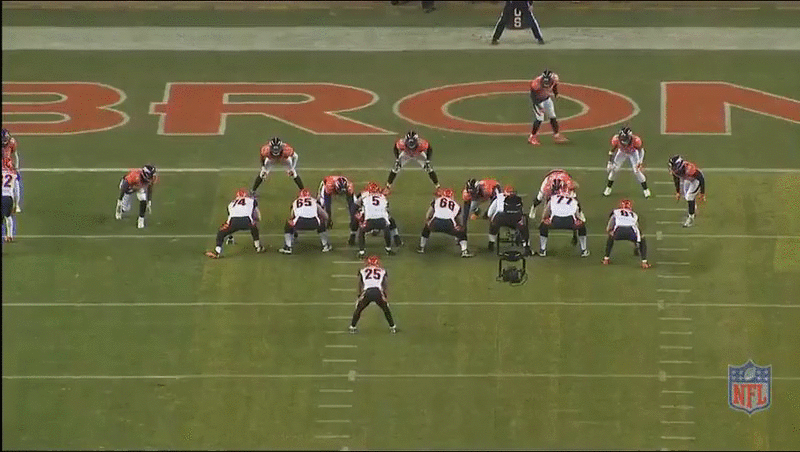 Later in the game, they ran their Wildcat formation with wide receiver Mohammad Sanu. Crack toss to the left and Sanu practically walks into the end zone.
He's carried the ball 10 times for 71 yards and that touchdown this season.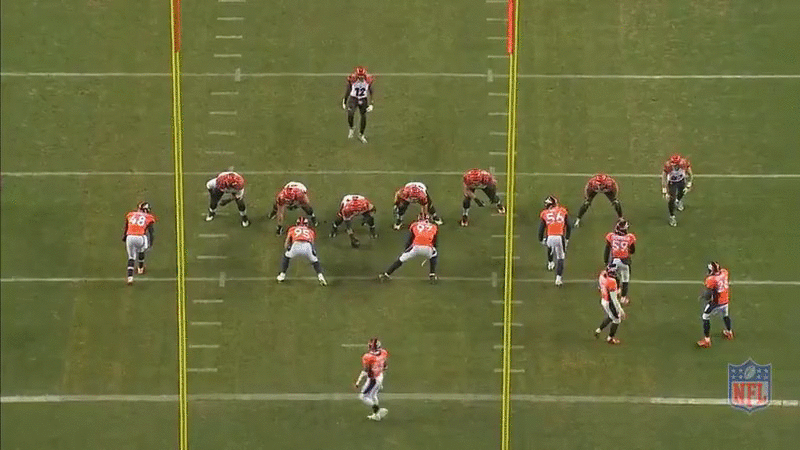 And finally, their Emory & Henry. It's their package where they flex out their offensive tackles and at its extreme, can create just a three man offensive line. They haven't appeared to do it as much under A.J. McCarron as they were under Andy Dalton, and this isn't even an actual snap of it. But the Bengals line up in that look and shift to a more conventional set. The wide array of shifts and motions is something the Bengals also do very well in a variety of ways.
The play gets cut off but it ends up being a run up the middle for a gain of one. That isn't the important part. The look is.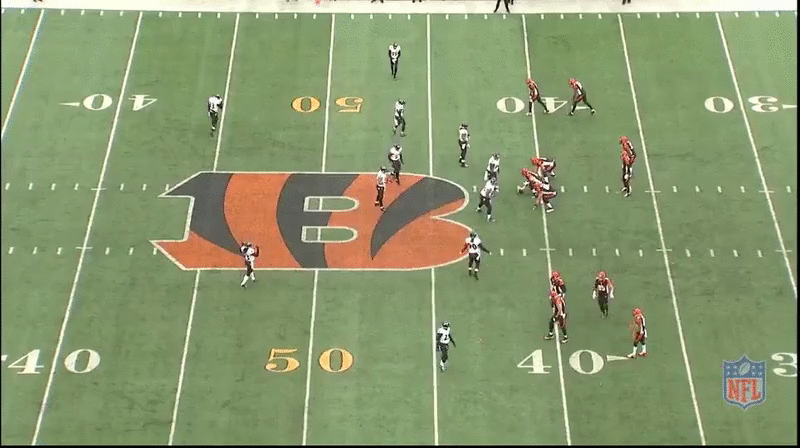 Although Pittsburgh has seen the Bengals twice, the fact they lose a day to prepare, and now only have six, makes it that much tougher to prepare for all the wrinkles this Hue Jackson offense has. Especially when you remember the Steelers are on the road, only able to go through a brief walkthrough today, meaning they got just two full days of practice in. You can only prepare for so many things on the scout team and you can't ignore the base stuff the Bengals do well.
It's the playoffs and it's the time to open up every page of the playbook. The Steelers are no strangers to this. Heck, in 2005, ten years ago to the day, Pittsburgh ran this reverse pass that resulted in a touchdown to Cedrick Wilson (it starts at the 1:57 mark).
And that was on 3rd and 2. In a four point game. Gutsy. So if there's a time to do something crazy, this is it. And I'm terrified the Steelers won't be able to stop it. Keith Butler has his work cut out for him like never before.