Yesterday, we broke down some of the issues the Pittsburgh Steelers inability to reroute correctly, leading to some explosive plays. In today's Coaches Speak, the mastermind himself, Keith Butler, spoke to what happened on A.J. Green's touchdown.
"We rolled up on him again and we didn't reroute him as good as we could. He got back on Mike Mitchell, Mike gave him a bit more room than he should have, and he caught the ball and went into the end zone," Butler told Missi Matthews.
It's relatively what we wrote yesterday. A combination of blame on William Gay and Mike Mitchell and why it's so important that cornerback and safety have to work in tandem, doing their job, to ensure the result is a successful one.
Here's a look at the TD again.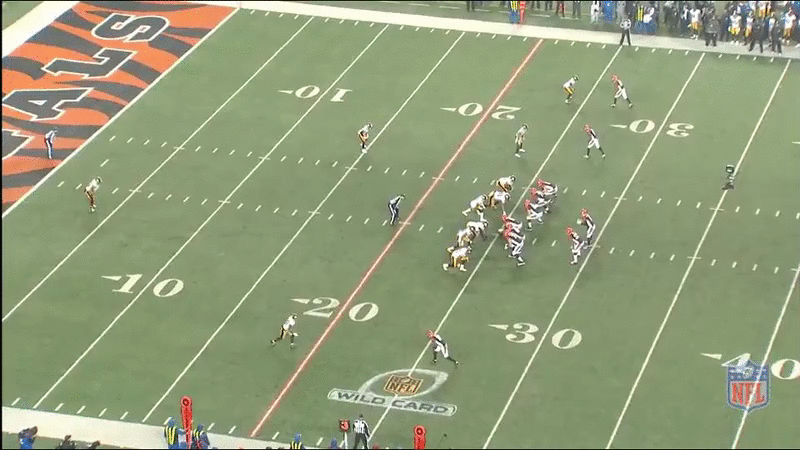 The Steelers' pass defense didn't do a terrible job giving up 20+ yard passes, finishing about the middle of the pack. But they've had enough blips in giving up the big play, especially the last quarter of the season, to make it a concern for the Steelers Sunday against the Denver Broncos.
In their Week 15 matchup, the Broncos got two such plays, including Emmanuel Sanders 61 yard touchdown on a clear blown coverage.
"We blew some coverages. We just completely blew them. We communicated poorly and it caught us."
In the interview, Butler affirmed the defense's need to play sound football.
"We gotta just be sound in what we're doing and know what each other is doing. We have to play well as a defense. Run to the ball. Get to the ball, get to the ball. And hopefully minimize any damage [Manning] might do."