The Pittsburgh Steelers will play the final week of the regular season and hopefully the playoffs without fullback and core special teamer Roosevelt Nix. Nix broke his foot in the third quarter of Sunday's loss, officially undergoing surgery earlier this morning.
Speaking with Bob Labriola in their weekly Coaches' Speak With the Coordinators, Danny Smith talked about how big of an impact it is.
"He's an excellent player. I'm going to miss him. I'm going to miss him bad. He loves football, he's a real football player. He can do a lot of things. He's a good teammate, a good person, he's a tireless worker. Those kind of guys you feel bad for."
Smith mentioned the injury was a non-contact, freak player, occurring on this kickoff. You can see Nix slightly hobbled at the end as he skirts out of bounds.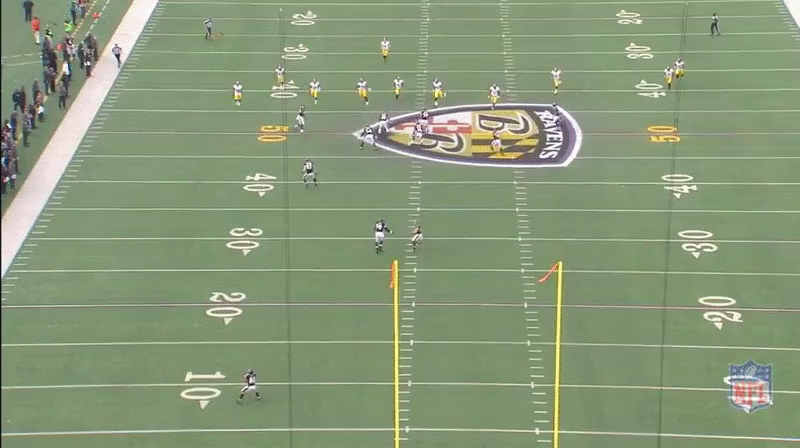 Nix had become a multi-phase and core special teamer, playing on every unit besides field goals. It makes it a difficult loss, forcing the Steelers to use several players to replace him just as they did for Terence Garvin. Linebacker L.J. Fort was called up to replace him but according to Smith, can't plug all the holes Nix leaves.
"In a couple instances, they do. But in a couple instances, they don't. That was the thing about Nix being so special. He's a hybrid, he can do a lot of things. He's been a d-lineman, he's been a fullback, he's been a linebacker. So he's that type of mentality and he can play a lot of different positions. L.J. is very good at what he does…it's just a matter of to see what he can do."
Fort is not guaranteed to get a helmet, as Mike Tomlin indicated in his Tuesday press conference, and will likely be in direct competition with Anthony Chickillo for a spot. The winner will likely replace Nix on the kick coverage unit. It still leaves holes in other areas. Jesse James figures to replace Nix on kick returns, Fitzgerald Toussaint on punt returns, and Matt Spaeth as the right wing on punts.
Nix finishes the year with nine tackles on special teams.
And leaves a very glum Danny Smith.
"I love the guy. I love what he does. I love what he does for this organization. I love what he has done for this team. And I love coaching him."